Always looking to improve upon her knowledge and gain new skills, 'Berta took a UX Design class at General Assembly. For the class, she conceptualized this project to help newly relocated people acclimate to and navigate their new city. Through a process of identifying the problem statement, conducting competitive and user research, analyzing the data, sketching, creating wireframes, prototyping, and testing, 'Berta created this app to address users' main pain points: housing, individual neighborhoods, and transit.
See a functional prototype here. See the slide deck presentation here.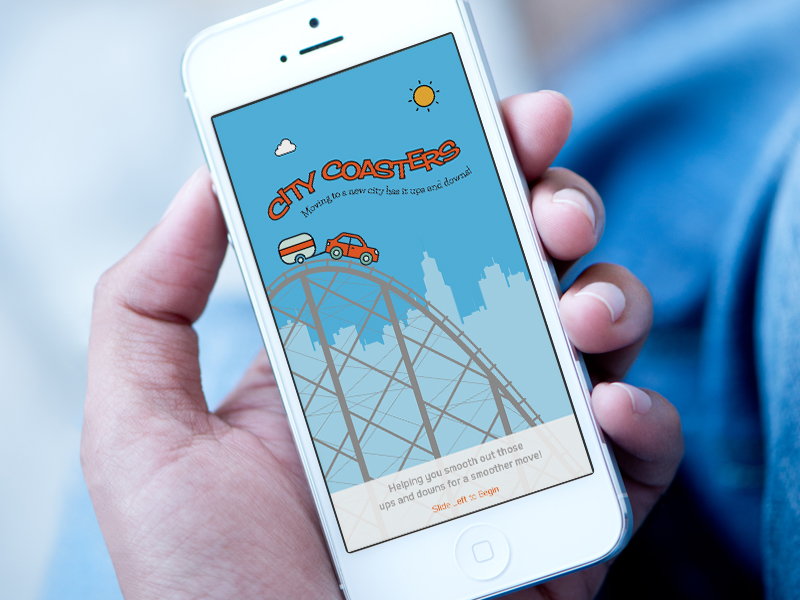 ASSUMPTIONS AND CONSIDERATIONS
People face many challenges (big and small) when moving to a new city. 'Berta concluded that:
most issues are mundane.
most people relocate for work.
people need a friendly, easy-to-use app for navigating and getting to know their new city.
user's need the app to be mobile so they can use it on-the-go.
'Berta's Role
During the course of this class project, 'Berta:
identified a user issue from her own personal experience, as well as from talking with others who have moved to new cities and found the experience overwhelming and/or frustrating.
conducted research and gathered information about users and competitors via interviews, surveys, observations, anecdotes, internet searches, and analytics.
created several personas based on roles and needs, but narrowed the focus to two—one primary and one secondary.
went through an iterative process of parsing the research, affinity mapping, card sorting, sketching, and creating wireframes, user flows, a mood board, and style guide.
Created a functional prototype in InVision.
presented her project and process to the class and professionals in the field (special guests) with a pitch deck and recorded prototype session.
'Berta's Process: Defining the Variables
Identifying the problem, goal, solution statements:
Problem: Moving and acclimating to a new city can feel overwhelming
Goal: To make users feel more connected to their new city by making the experience easier and more enjoyable
Solution: A friendly, easy-to-use mobile app that provides users with a range of information about their new city
Determining UX PRINCIPLES
Helpful: Provides everyday knowledge and addresses common pain points
Simple: Easy navigation scheme to access pertinent information
Informative: One-stop-app, contributed to by local sources
Fun: Light-hearted, engaging tone
Friendly: Feels like getting helpful advice from a friend
Reassuring: Mobile access, there when you need it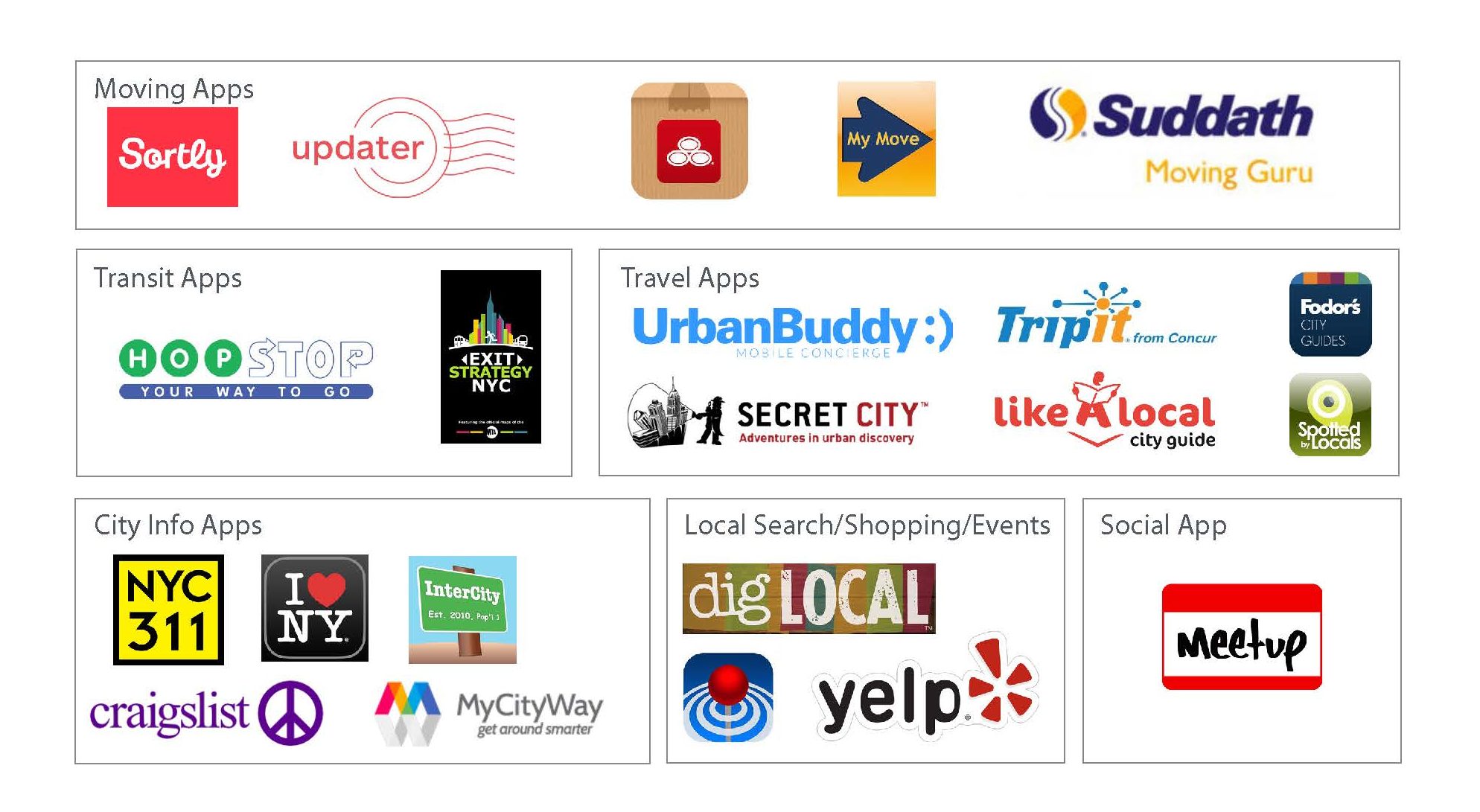 'Berta's Process: Conducting Competitive Research
According to 'Berta's research, competitors in the space included:
Moving Apps: Focused on move planning, not on how to adapt after you arrive
Travel Apps: Focused on travel "like a local" through anecdotal information and local ambassadors/direct message
Local Search: Focused on search of local businesses
Classified Ads App: Focused on classified ads rather than information
Transit Apps: Focused on transit and how to get around with schedules and maps
'Berta Conducted:
interviews with new residents, long-time residents, and travelers (who don't want to look like tourists).
persona and prototype surveys.
in-person testing, observations, and gathered anecdotal stories.

'Berta's Process: Interpreting the Results
Potential Users:
were passionate about the topic.
freely shared their experiences.
said would likely/very likely use an app like this (70%).
moved for personal reasons (4%).
had common pain points including (in order of importance): housing, location, transit, cost, culture, loneliness, other everyday issues.
cobbled together information from:

friends' recommendations
apps such as Yelp and Google Maps
sites such as SFGate, Craigslist, Meet Up, and Trip Advisor
City Coasters Is Different Because It:
focuses on settling into a new city, not travel.
provides a one-stop app for local information, not cobbled together sources.
is city specific, with locally sourced information
feels like getting advice from a friend.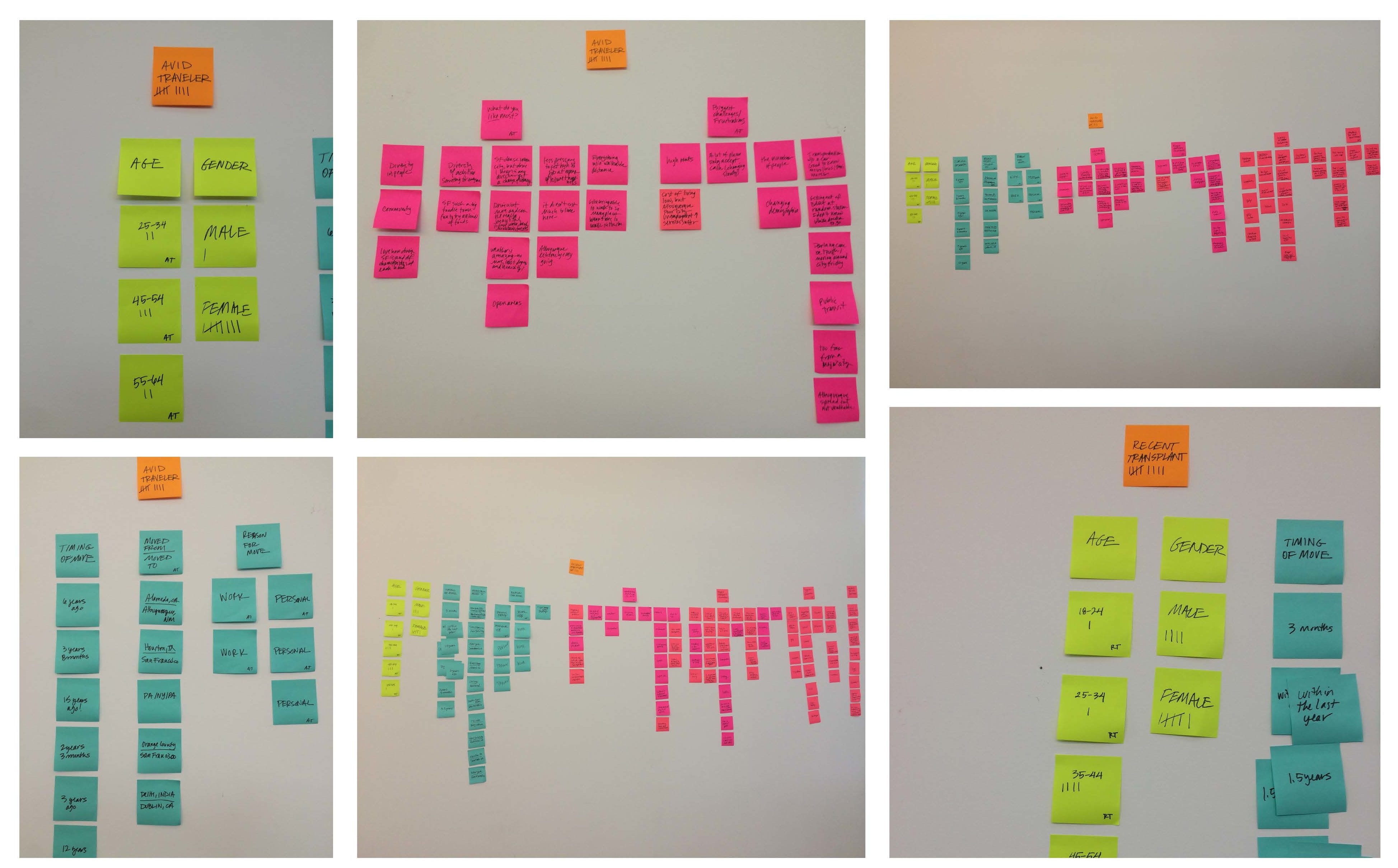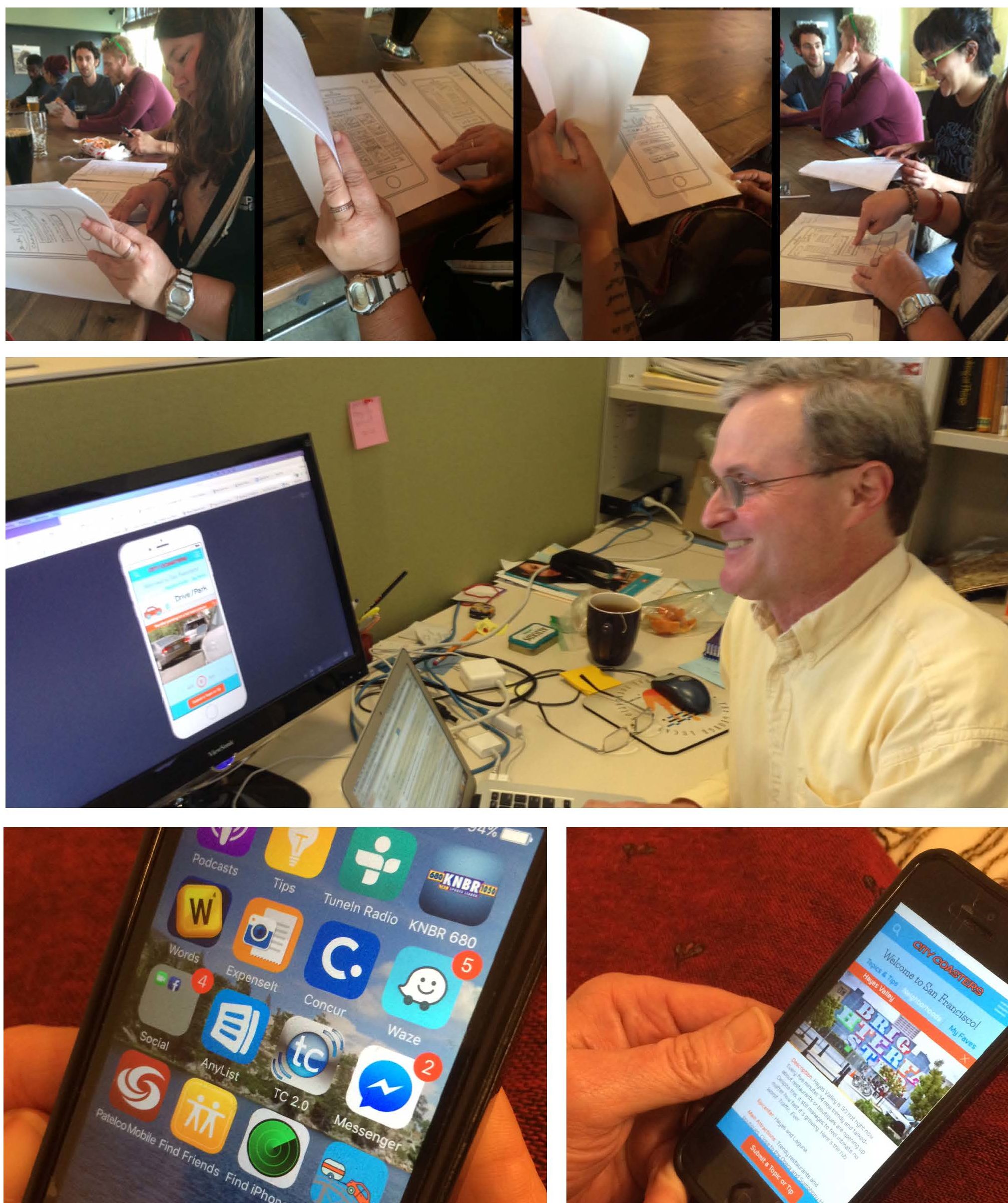 'Berta's Process: Affinity Mapping and Testing
'Berta's Process: Creating Personas
Select to link to view a detailed persona breakdown. In this case, Alex is the primary persona and Amie is the secondary persona.
'Berta's Process: Determining Flow and Requirements

'Berta's Process: Sketches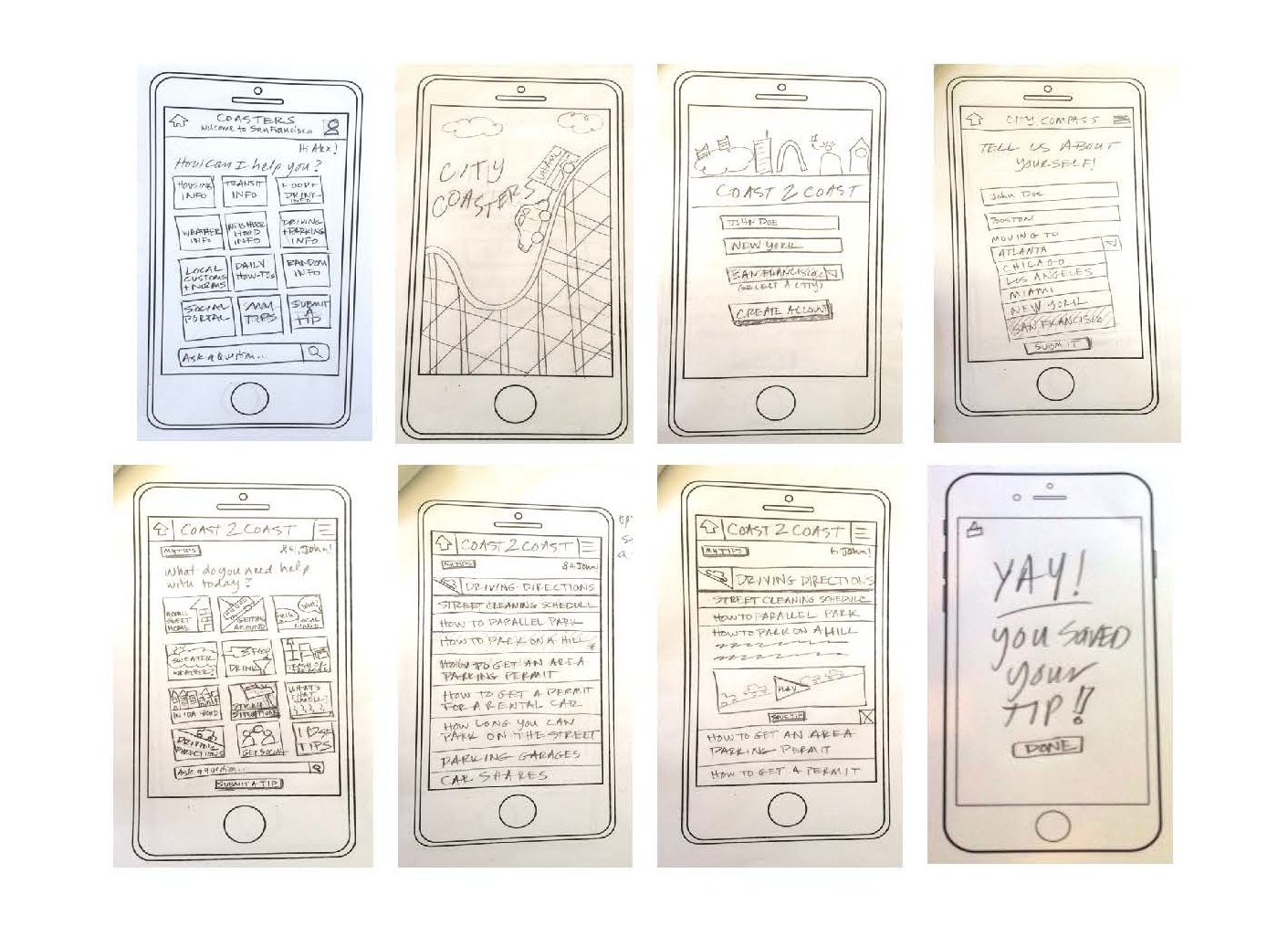 'Berta's Process: Creating the Look and Feel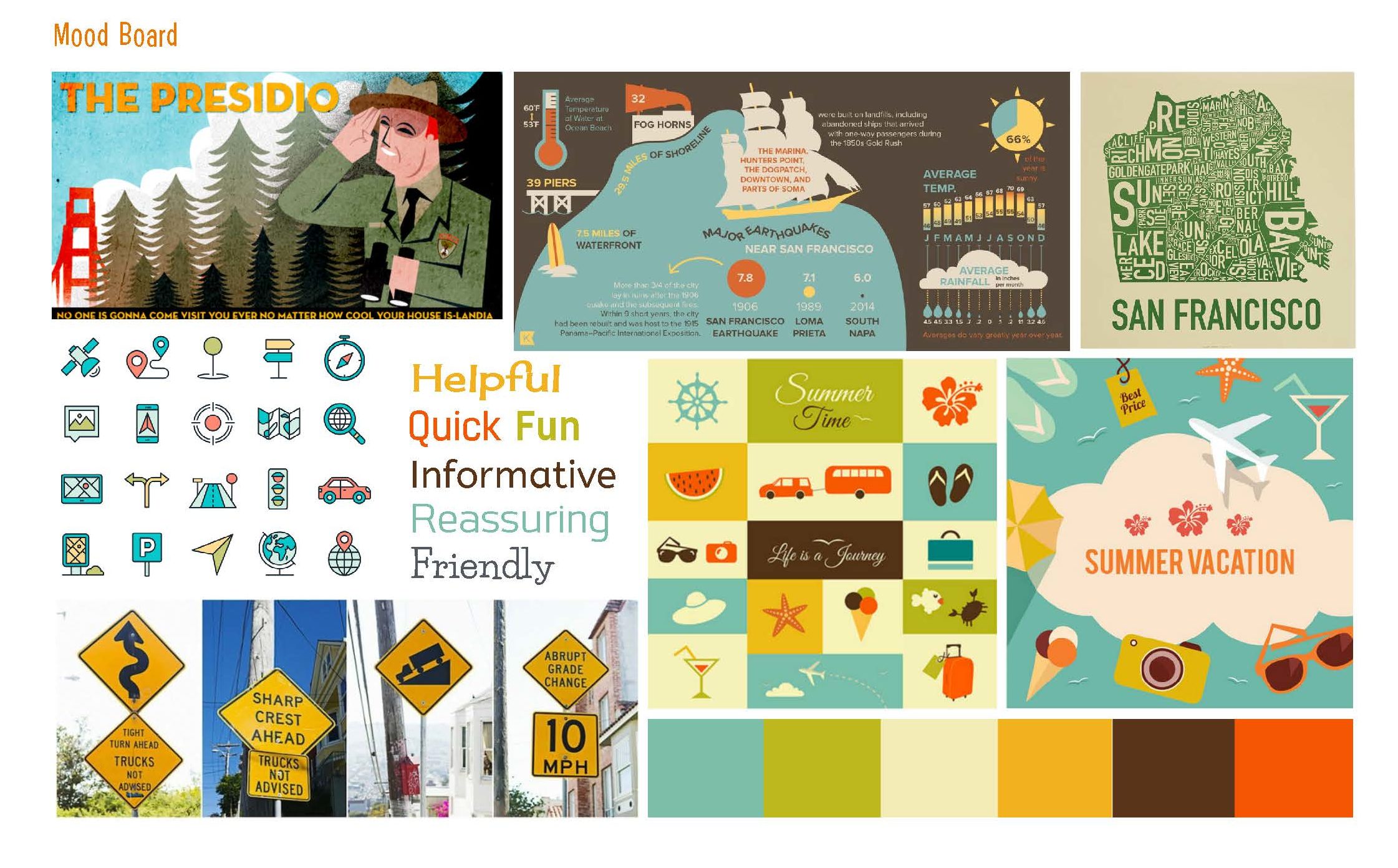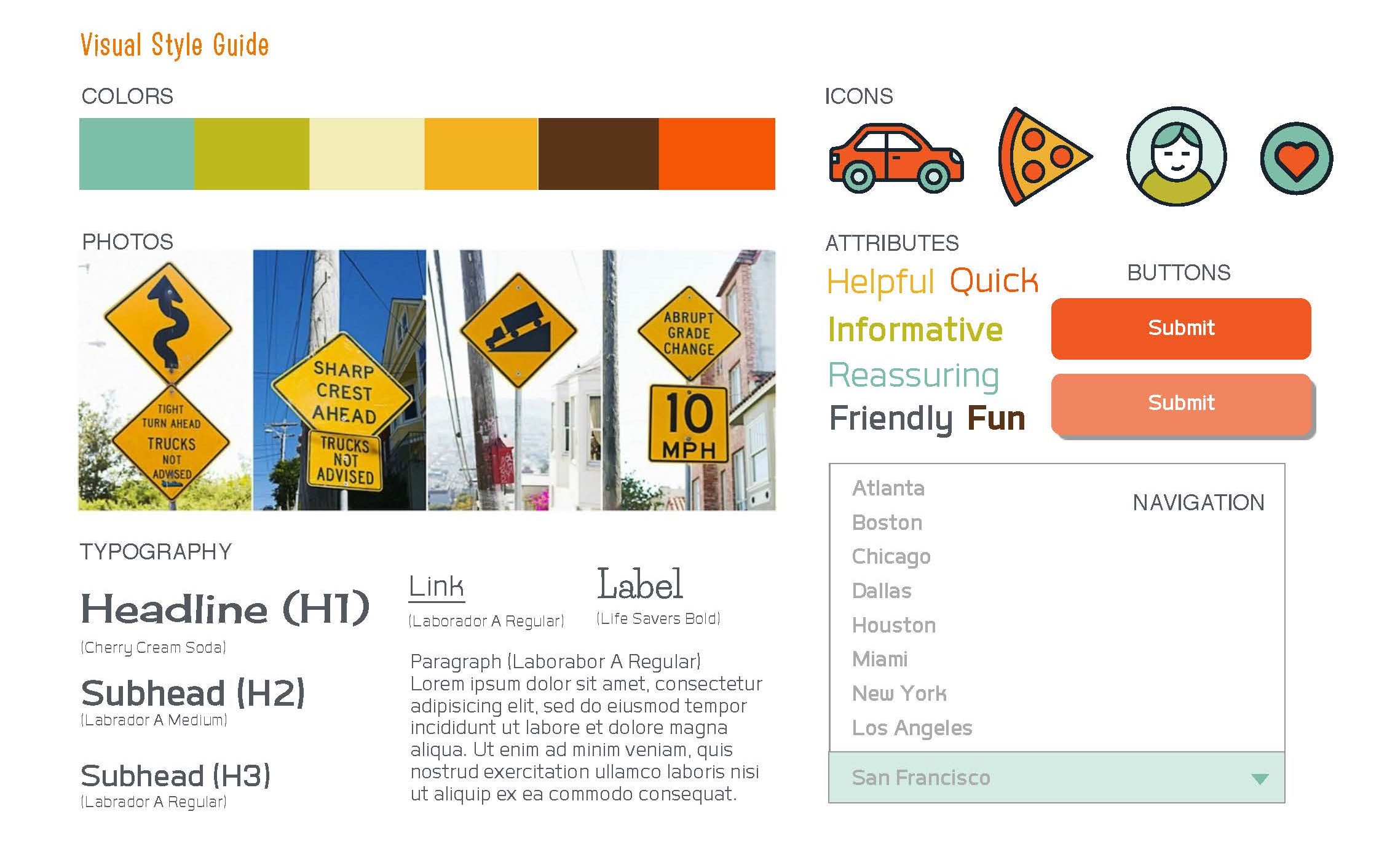 'Berta's Process: Wireframes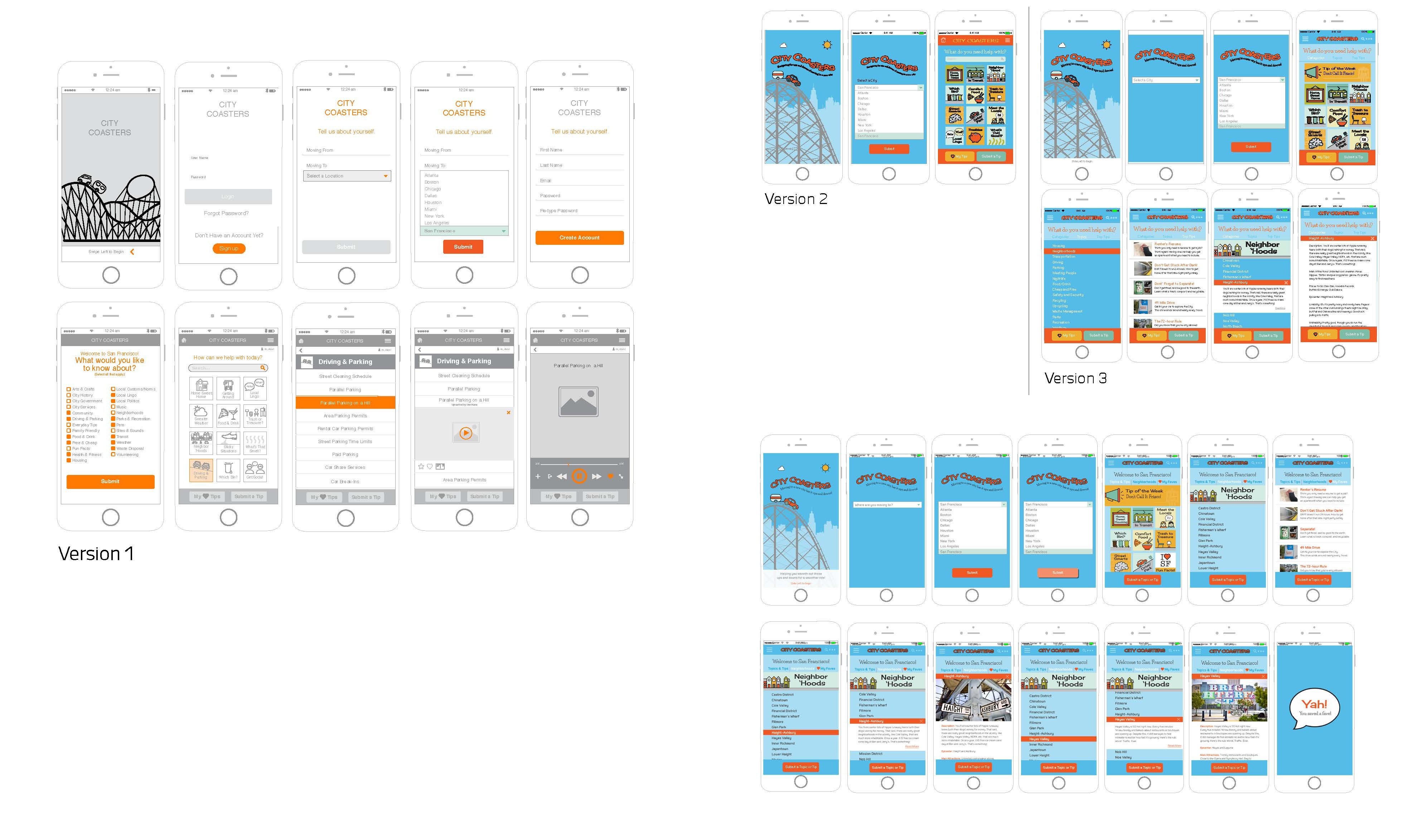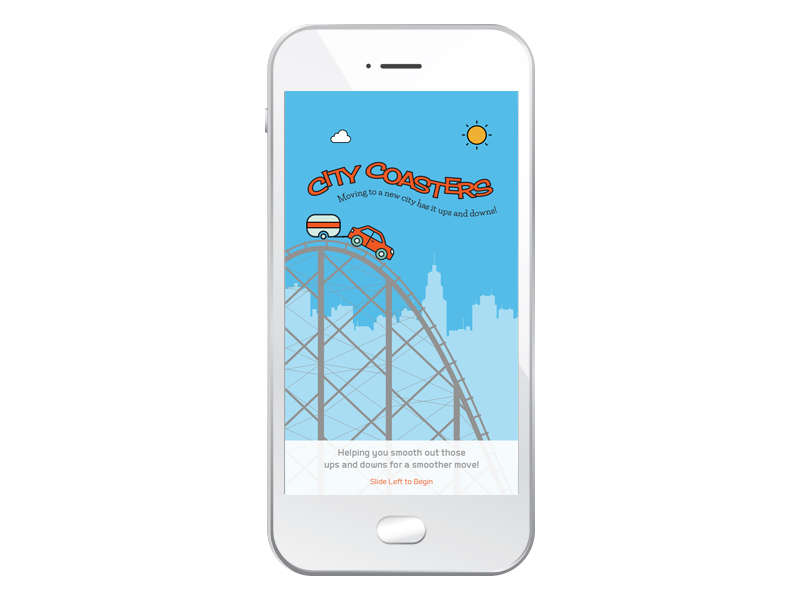 Final Results and Deliverables
Functional Prototype
After many iterative rounds, 'Berta created high-fidelity wireframes that she then used to create a high-fidelity prototype in InVision. See the functional prototype here.
City Coasters App Development Class Presentation
The final class assignment was to create and present a slide deck, walking the audience through the conceptualization, research, and process of creating the personas, wireframes, mood boards and final prototypes in the development process of the City Coasters app—an app that helps people adapt to life in a new city. View the presentation deck here.