'Berta was challenged to create a new brand mark for an educational nonprofit following a merger, then refreshing that brand as the organization moved into a new phase of growth. While the branding of the previous organization, Developmental Studies Center, was primarily focused on literacy, the new directive was to emphasize collaboration and community, and to move away from a strictly literacy focus. The new mark evolves this nonprofit educational publisher's logo with a focus on students, diversity, and collaboration, with a nod to books.
Since Collaborative Classroom has been increasing its digital offerings, it made sense not to pigeon hole their mark with a "book" graphic.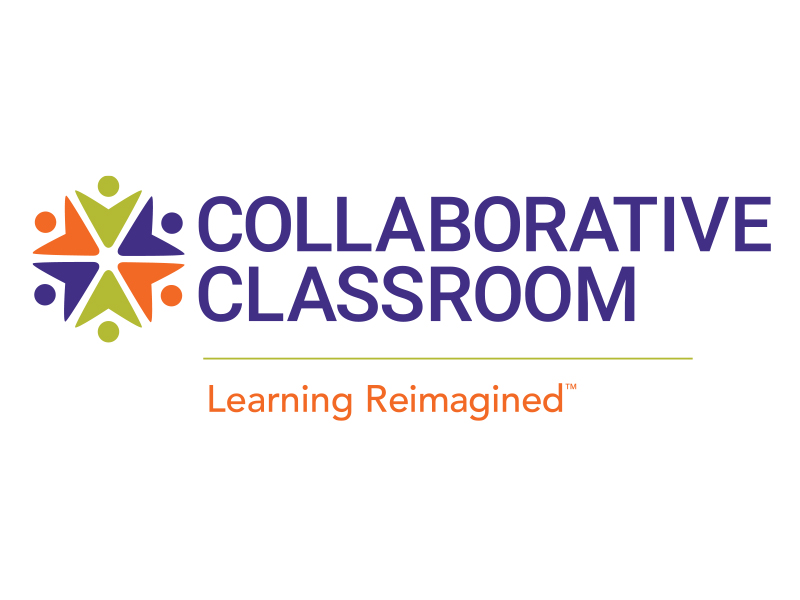 Assumptions and Considerations
This logo is a rethink of the branding identity replaced a previous Developmental Studies Center (DSC) brand and due to a merger. 'Berta had to consider that:
there was a mandate to depart from the previous mark.
the timeline was tight, as the organization was about to release new marketing collateral and product and wanted to use the updated branding.
the organization was evolving and needed to better reflect the forward-thinking product and culture of the organization around diversity, equity, and inclusiveness.
'Berta's Role
For the duration of this project, 'Berta simultaneously:
rebranded the organization.
created new marketing collateral.
presented select options to the Executive Committee and incorporated their feedback.
partnered with the VP of Marketing to strategize the rollout of the rebrand.
'Berta's Process: Sketches
'Berta sketched and iterated through many concepts before finally landing on the circle of children. She worked quickly through ideas using roughly sketches.
'Berta's Process: Logo Explorations and Iterations
After sketching through several ideas, 'Berta created vector options for stakeholder review. These options were vetted by the marketing team, and presented to the Executive Committee. After a couple rounds of finessing, the resulting mark was approved unanimously!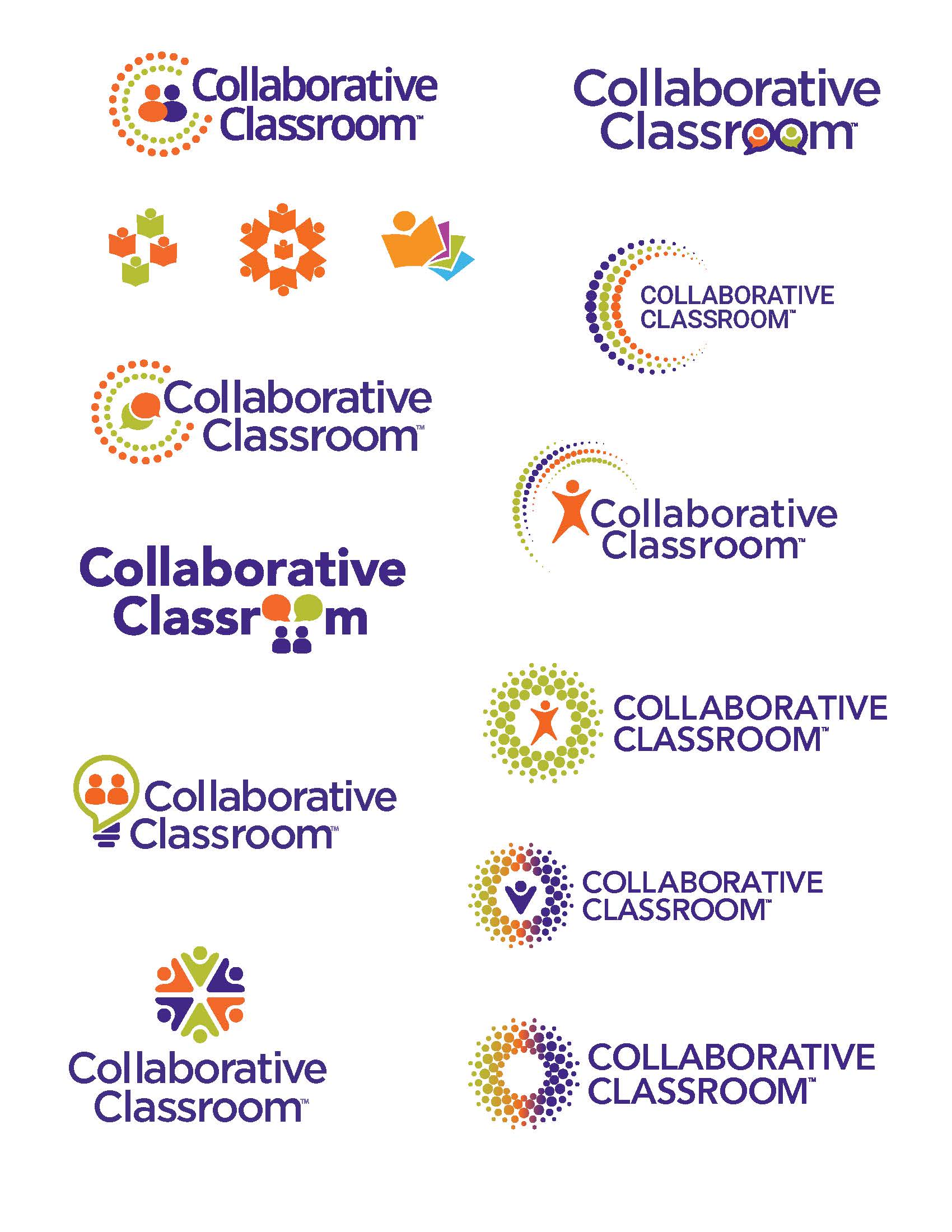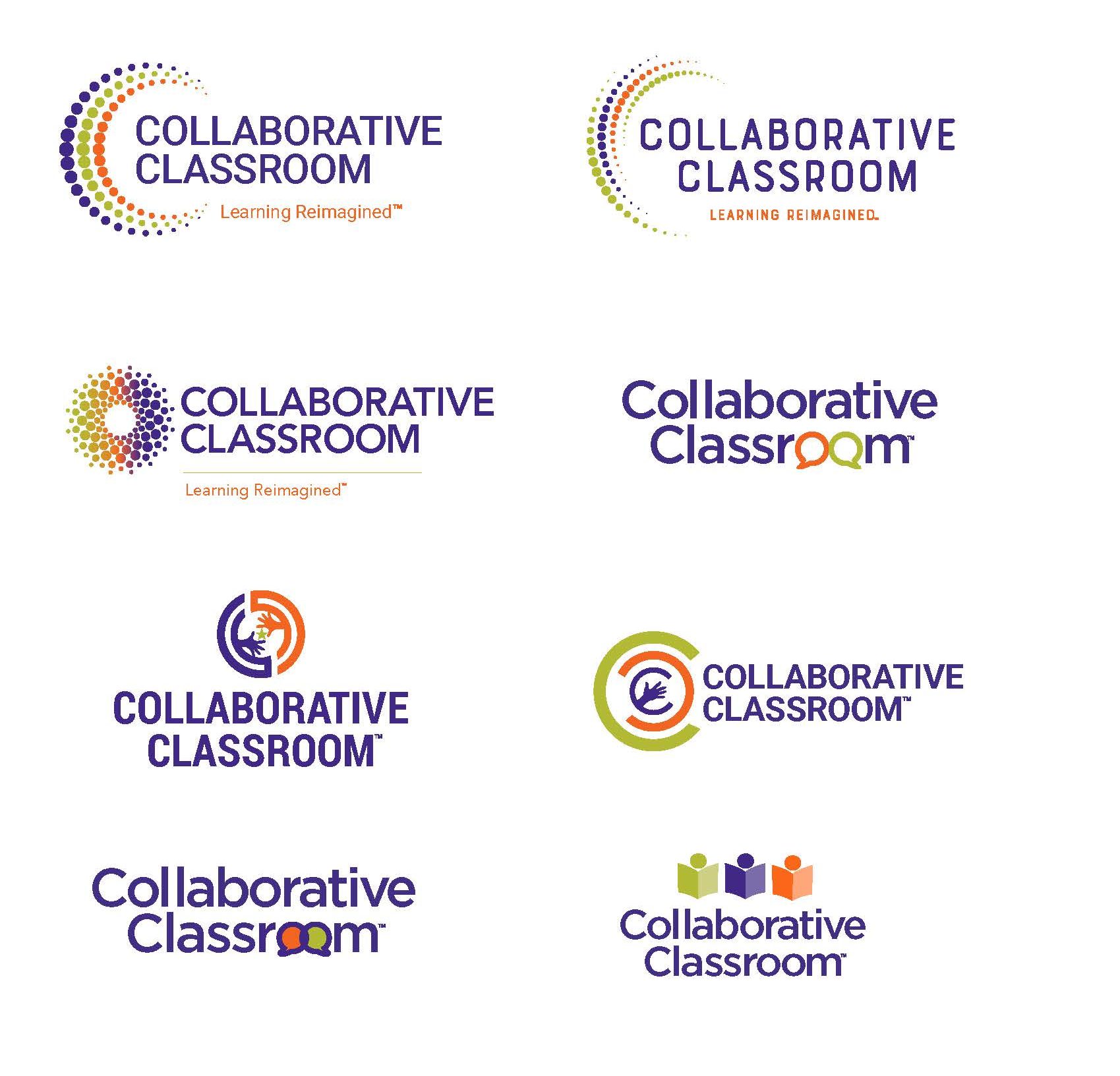 'Berta's Process: Brand Guide
Final Results and Deliverables
The newly minted logo was well received by staff and the field.
The focus on collaboration, rather than just literacy, allowed field staff to widen the discussion with school districts (potential customers) beyond just selling product.
The new mark was created on schedule and was incorporated on new marketing materials and product.
The new mark proved flexible and reproduces well for various print, digital app, online, and video uses.