College Track is a college completion program that has worked for years to empower students from underserved communities to graduate from college. Their program is very comprehensive and successful with nearly a 100% graduation rate among their students!
College Track has many alumni and funding partners that they reach out to for support. As a result, they wanted to refresh their previous CT Connection newsletter as a template to use going forward to refresh all of their newsletter templates.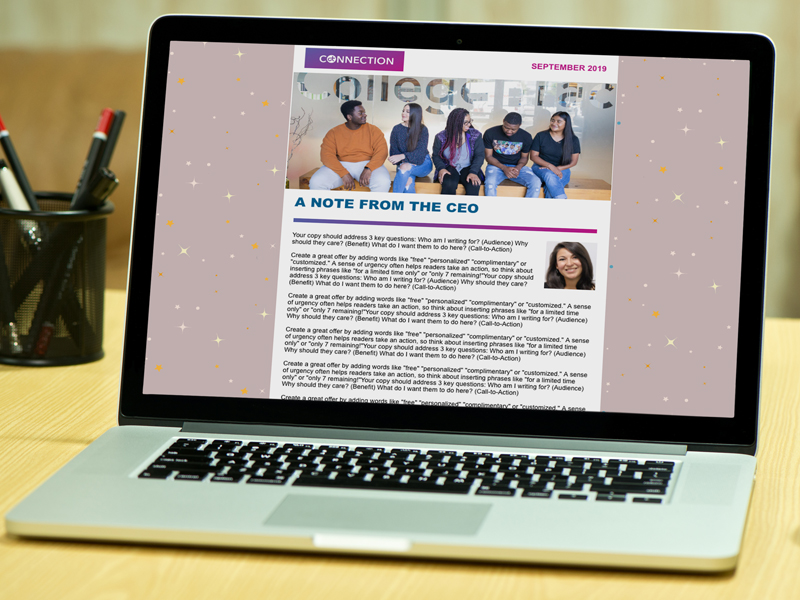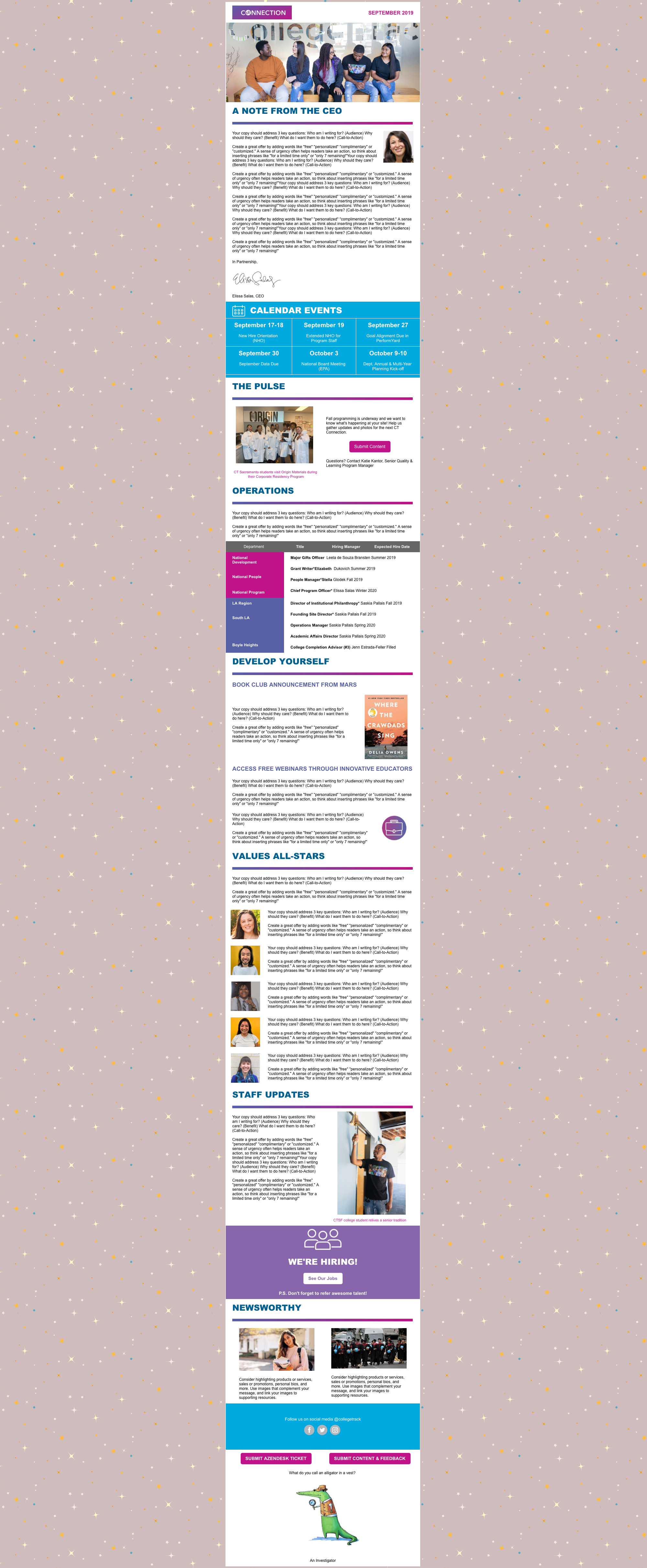 The previous newsletter was pretty basic—and lengthy. The client wanted to create more visual impact and drive more clicks. 'Berta encouraged them to shorten the content as much as possible, and to update their look and feel with more color, images, and icons.

'Berta's Role and Process
'Berta worked closely with the Project Manager to sketch through some rough ideas of how the newsletter could lay out. Then she worked through a couple of wireframe/mockup rounds before landing on a version that the client wanted to create in Constant Contact.
Deliverables and Results
'Berta delivered an updated Constant Contact template that the team at College Track could then update and send out as needed. The resulting newsletter design is a much more visually appealing look and more engagement.