This proof of concept for the Being a Reader program was designed to present exercises of letter strokes and sequences, and was deemed an optional tool for teacher's to use in the classroom for extra practice during downtime. Additionally, the app would provide a fun tool for student letter practice, as well as teacher tracking of student progress.
The app was to include functionality for: student and teacher login, letter tracing exercises, and a teacher admin interface.
Illustrations are by Nancy Meyers.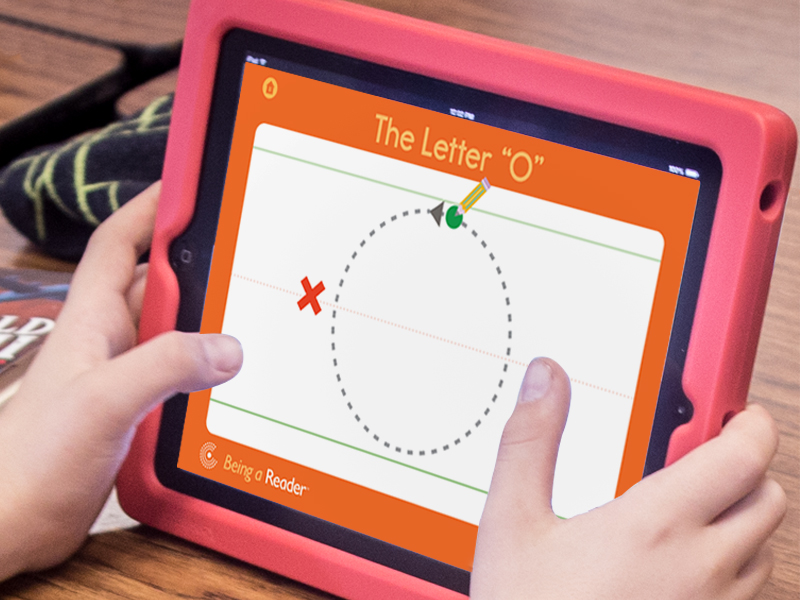 Assumptions and Considerations
The app will be used as optional practice.
Most schools have some sort of internet connectivity.
There are other writing apps out there, but none control the letter sequence in this way.
Potential users include:

Grades K and 1 students
Teachers
(Potentially) Reading Specialists
(Potentially) anyone interested in handwriting practice (i.e. general public, kids)
'Berta's Role
When starting work on this project, 'Berta:
received information from research conducted by the Learning Technology and Program Development groups.
received rough wireframes from the UX designer via the Learning Technology group.
created final high-fidelity user interface wireframes incorporating existing Being a Reader program graphics and branding.
created all digital assets for prototypes and final product.
suggested adding "reward" and reinforcement messages via fun animations leveraging the illustrations used on alphabet wall cards already in the program.
'Berta's Process: Defining the Variables
Identifying the program, goal, solution statements:
Problem: Teachers need a way to give students a chance to practice their letter strokes and sequences in a fun and engaging way.
Goal: To create an app that is easy for students to use, and for teachers to set the sequence and track results
Solution: A friendly, easy-to-use tablet app that guides students practice through a sequence of lessons
Defining UX Principles
Helpful: Provides extra practice for students and tracking for teachers
Simple: Easy to use
Instructive: Presents the letters in a sequence pre-determined by the teacher to teach the lessons
Fun: Light-hearted, engaging interface with fun animations
Supportive: Supports teachers in their teaching and tracking and students in their practice
'Berta's Process: App Map and Wireframes
Some rough wireframes were done by the developers to work out the features and functionality. 'Berta stepped in to refine those wireframes, offer suggested changes to flow, and map the Being a Reader product look and feel onto the app.


'Berta's Process: Prototypes
See a low-fidelity prototype here.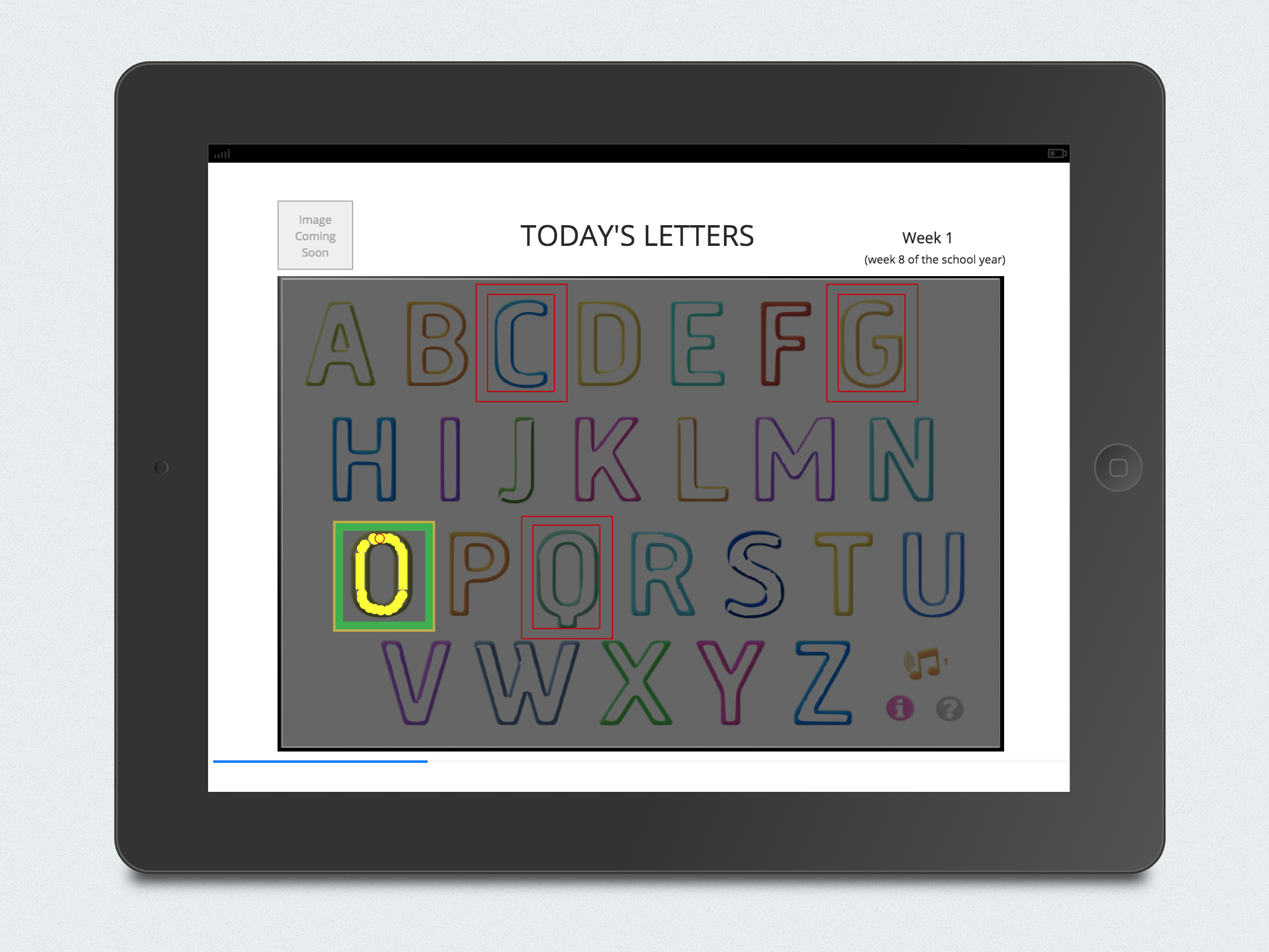 Final Screen Designs and High-fidelity Prototype
Including login, letter choice, activity trace sequence, and reward message screens.
Though this project was never formally completed, through a process of identifying the teaching sequence, conducting research into writing apps, reusing a writing engine used by another one of CCC's apps, wireframing and prototyping, the team created this app concept showcasing the hero path students would take through the app. Had the project continued, there would have been more testing and flushing out of all the lettering sequences. See a functional prototype here.