When 'Berta began working with Irving Arts Center (IAC), they had neither a regular designer on staff nor a really thoughtful approach to promotional design. Because the Marketing Director lacked ongoing design support, the performance center's promotional materials were usually hurriedly put together—limited to a photo and straight-forward text.
'Berta was tasked with creating a fresh approach to IAC's promotional graphics and improving the quality and effectiveness of marketing collateral for performances at the center—all on a shoestring budget.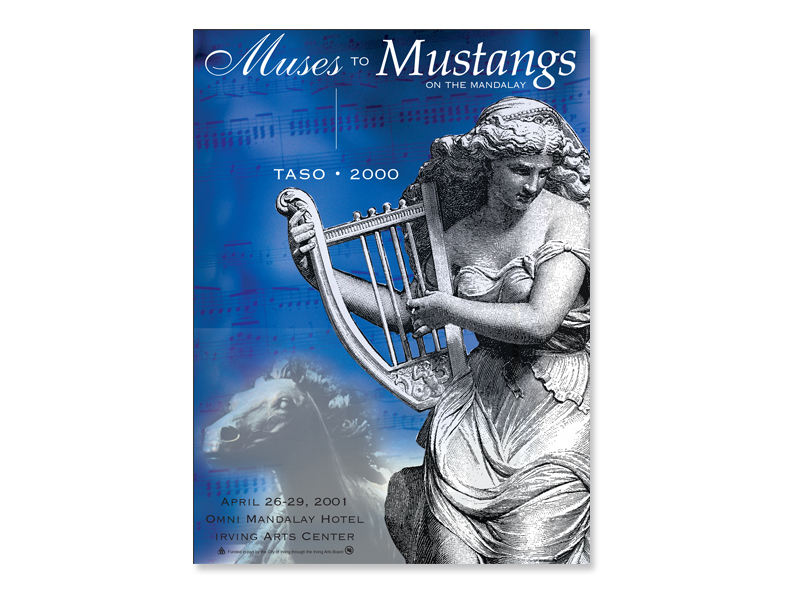 'Berta's Role
When 'Berta came on board, she:
considered the nature of each event (play, symphony performance, art exhibit, ballet, youth event), and designed promotional pieces to reflect the theme of each event/performance.
developed a close working relationship with the Marketing Director
worked with representatives from varied arts groups from the orchestral pit to the theater stage—speaking their creative language.
was able to persuade these groups to recognize that more creativity and thought should be put into their previously quickly-thrown-together materials.
'Berta's Process
'Berta dove in head first. As new performances were scheduled, she created posters, brochures and other promotional materials in a flash. She didn't really have much time to conceptualize or iterate, so she basically created all new materials on the fly—keeping in mind the need to unify the look and feel of series promotions and to upgrade the quality of the marketing materials.
Final Results and Deliverables
Working with a very limited budget and even more limited time, 'Berta provided IAC and their performance groups with more compelling, consistently branded creative for the same hard cost outlay.
Her work resulted in higher ticket sales, and some very pleased show directors! The groups often offered 'Berta free tickets to show performances.
'Berta created visually impactful posters for outside display cases, drawing more public attention to events.
She collaborated with the Marketing Director on a PowerPoint presentation and talk to the center's group members which

outlined how the new approach improved marketability of their venue and events.
provided tips on where to place posters and how to increase media announcements of upcoming events.
Performance/Event Promotional Posters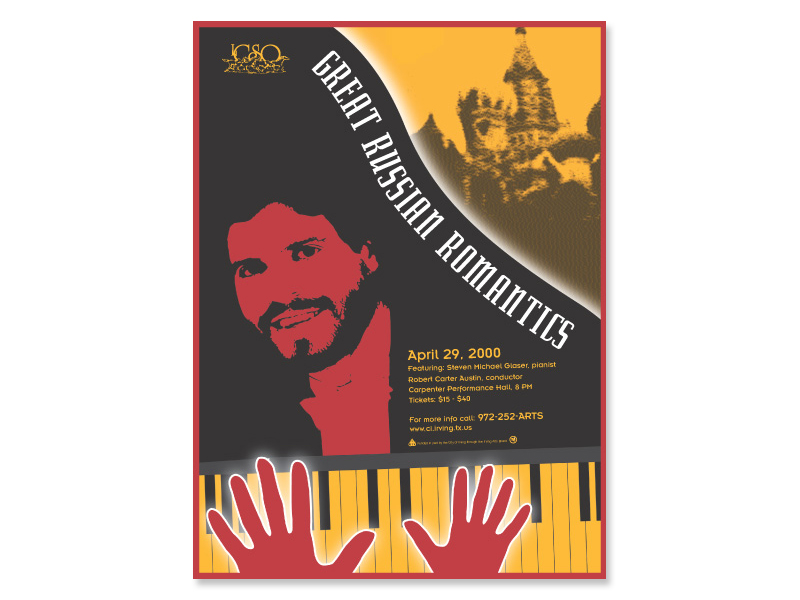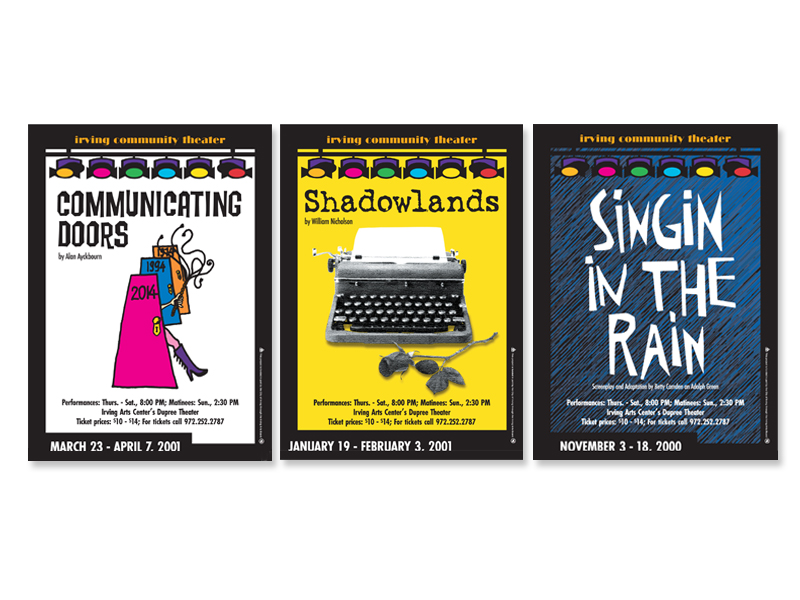 Brochure Covers and Spreads