The SIPPS® program apps include assessment and card deck tools. For this project, the app and program development teams determined the needed functionality. 'Berta began the design process once a firm wireframe concept was established.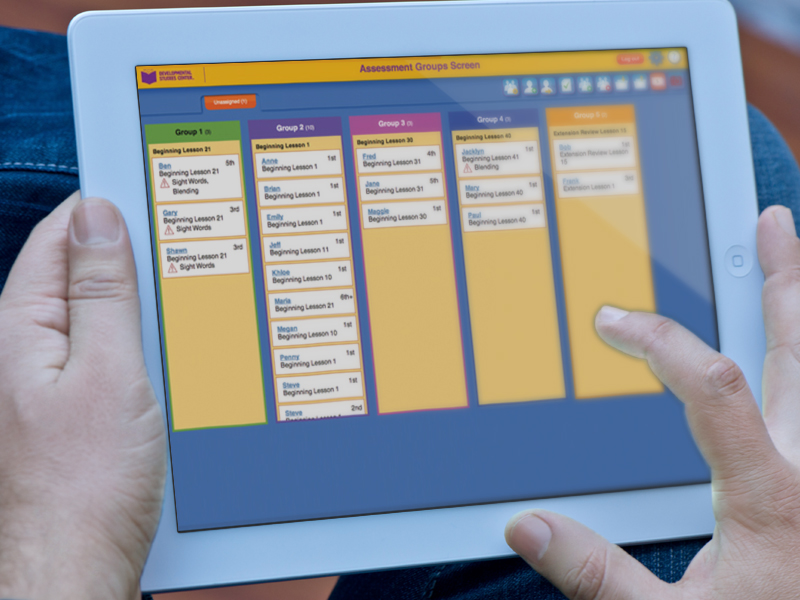 Assessment App
The assessment app allows teachers to group the students into levels. Once the students are leveled, the teacher can monitor their progress over time. The teacher can also save student data and share it with other teachers and administrators.
Card Deck App
Teachers can use this app to create and save custom decks for each of their groups, and to use a tablet device to display the word and syllable cards for the students during small group sessions.
With this app a teacher can track how well the students do in the lesson by tapping hidden correct and incorrect buttons.