This logo and accompanying branded identity were created for The Pots restaurant located in San Francisco's Sunset district. 'Berta's friend, a successful restauranteur, bought the existing restaurant from the previous owners and set about to make it her own—updating the logo, signage, menu offerings, and interior decor. The previous interior and logo were really dated, so a fresh look and feel was seriously overdue.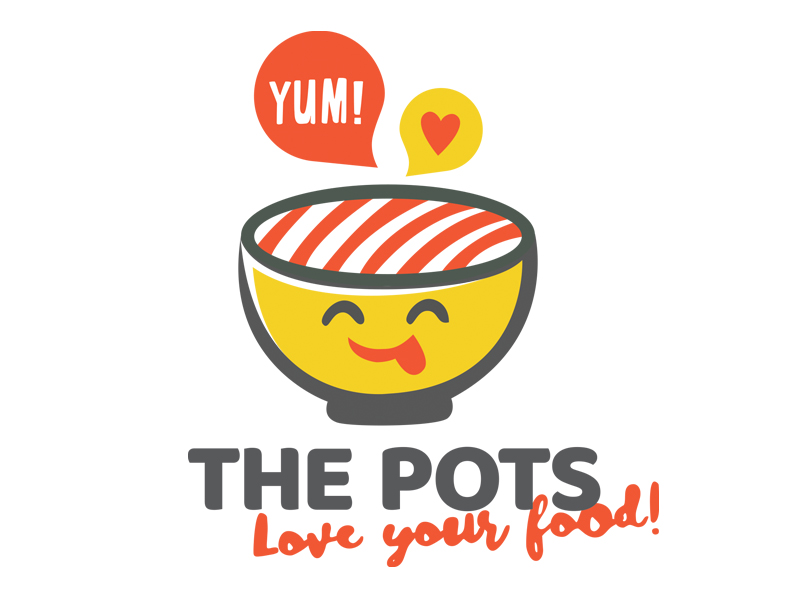 'Berta's Role
While the restaurant had previously done a robust business, the Covid-19 shutdown greatly effected the restaurant's ability to maintain sales. The restaurant features a "hot pot" model of dining, but the takeout model didn't lend itself to this style of food, so the restaurant owner had to reinvent the menu to include other items such as Bahn Mi sandwiches, pho soups, and other types of dishes that are easier to package for takeout. That said, she did eventually figure out how to package scaled back hot pot meals, which we named "Hot Pot at Home".
'Berta, using her skills as a branding professional and designer, quite literally "worked for food" and designed a logo and branded materials for her friend's restaurant in an attempt to help increase foot traffic and sales. As part of the project, 'Berta:
Considered the fact that her friend wanted to appeal to a wider clientele, including young people and kids.
Considered the fact that the menu had shifted from strictly a hot pot style of dining to a more diverse menu of Asian fusion food offerings.
Created a logo, signage, menu and other collateral that were boldly branded to appeal to customers eyes—as well as their stomachs.