The Urban Ore mobile app proof of concept, conceptualized as part of the Uncover Discover app project, reveals long lost historical monuments in San Francisco that are along MUNI (Municipal Transit System) routes. The user chooses their route, follows along the path, and taps on a marker to see photos, read more, read articles, share on social media, even experience augmented reality!
This project is a collaboration between Lana Costantini, Executive Director of the San Francisco Historical Society, Lucas Ho, developer and founder of Uncover, and 'Berta!
Download and discover the beta release candidate on the Apple Store here.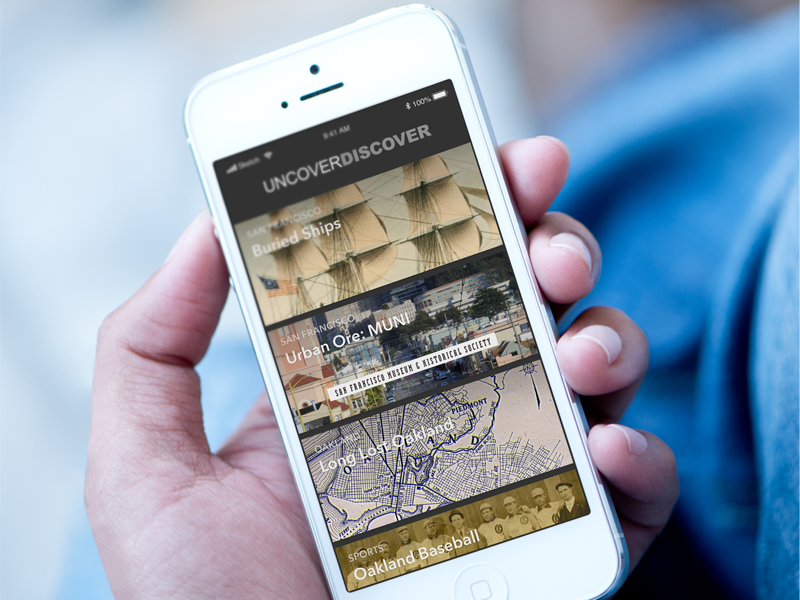 Assumptions and Considerations
The app will be used primarily by people riding transit, but can be used anywhere.
Will be used by a mix of commuters and tourists.
Will be added to over time as more historical discoveries come to light.
Potential users include:

commuters
tourists
history buffs
'Berta's Role
'Berta collaborated with the team to:
review the proof of concept and functional prototype the developer had already created.
provide feedback to the developer to further refine the functionality/concept.
create wireframes to brand the look and feel of the user interface, and to tweak the overall user experience.
finalized wireframes based on testing to create a beta release candidate.
Screenshots and Wireframes
'Berta worked from the existing concept (see screenshots below) to create wireframes to flush out the branding/look and feel and the navigation sequence of the app.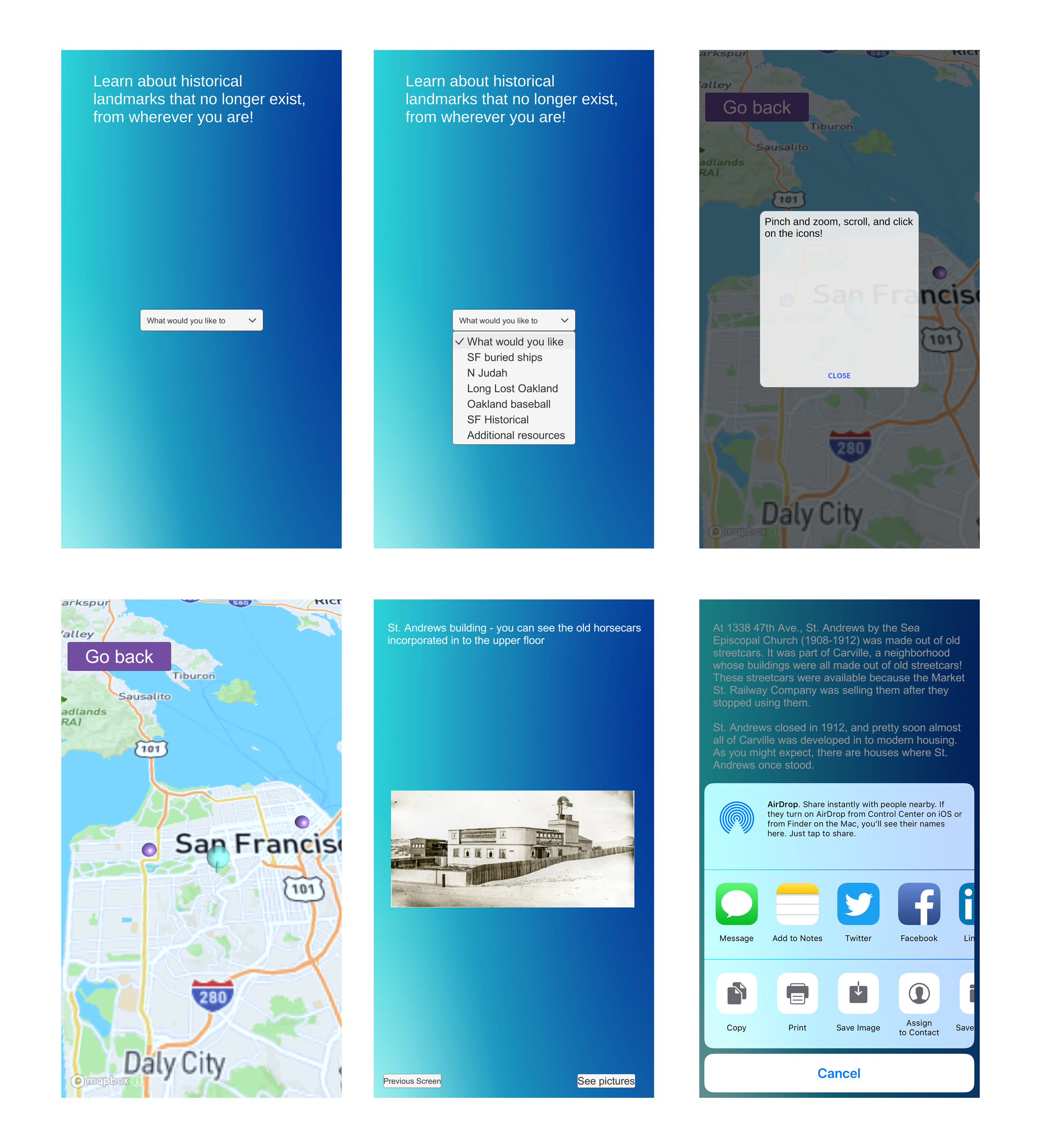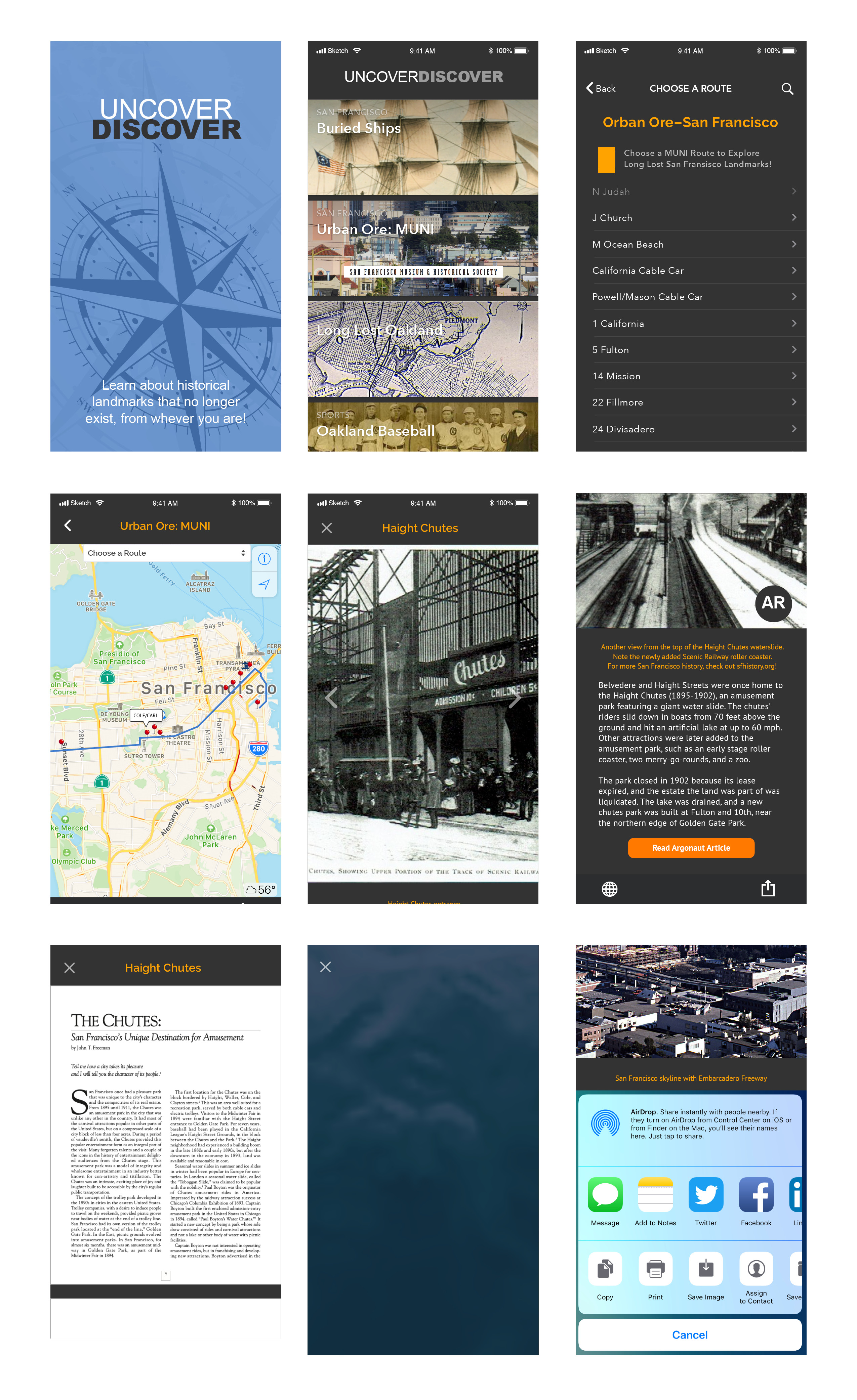 Results and Next Steps
A free beta release version for testing and review has been posted to the Apple Store.
The team also presented the app to the full board of the SFMHS to great enthusiasm. The plan going forward is to identity partners and flesh out the app to include many more MUNI routes, and possibly other features as time goes on.