Client: Bordeaux Kitchen Naturals
Category: Health and Beauty
Scope: logo, brand identity, naming, packaging
Project Objectives: Tania Teschke, is the author of The Bordeaux Kitchen, a cook book celebrating French cooking, culture, and ancestral food traditions. Tania realized how dry and chaffed hands can get after working in the kitchen long hours. She was inspired to create Bordeaux Kitchen Naturals, a line of handcrafted balms and soaps with lard, beef tallow, and other organic ingredients. During Covid, she's given countless samples to front-line workers in her area to help sooth their chaffed hands and faces.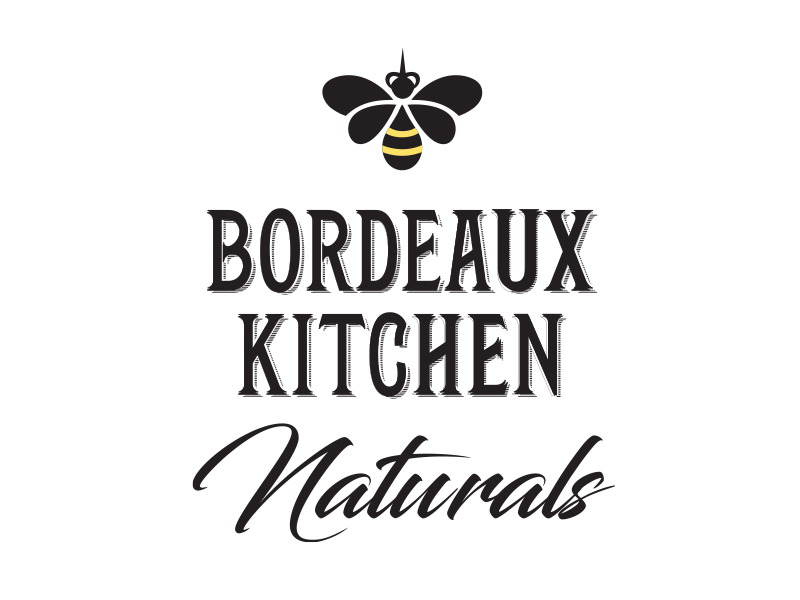 'Berta worked closely with the client to create the extended branding and packaging for this product line, leveraging the existing caché of the cook book. Tania wanted the look and feel to be a 'nod' to the Bordeaux region and French traditional culture, but with a fresh, modern twist. The butcher paper wrapping was inspired by her own training in butchery.
After the product launch, the she reports "People are really loving and complimenting the design! We've done a great job together!" Sales in her Etsy shop topped 940 in just the first year.