In the ever-evolving design galaxy, 'Berta is your creative-for-hire providing high-impact, space-age solutions for your venture! She can take your brand to the next level!
Operating on a shoestring? No problem! 'Berta's Intergalactic Brand Packages are affordable and scalable to fit any need and budget. See below for package pricing and descriptions.
For ventures big and small, 'Berta provides:
Complimentary consultation and discovery
Stakeholder interviews
Brand audit
Competitive analysis
User/customer persona development
Brand strategy and differentiation
Key messaging/brand story development
Brand identity package design
Brand guidelines
Project and people management
Team building
Client presentations
Budgeting and scheduling
UI/Visual design
UX design
Wireframes and prototypes
Website and app design
Collateral, campaigns, packaging, and signage
Clothing and swag
and much, much more
'Berta guarantees her Intergalactic Brand Packages are: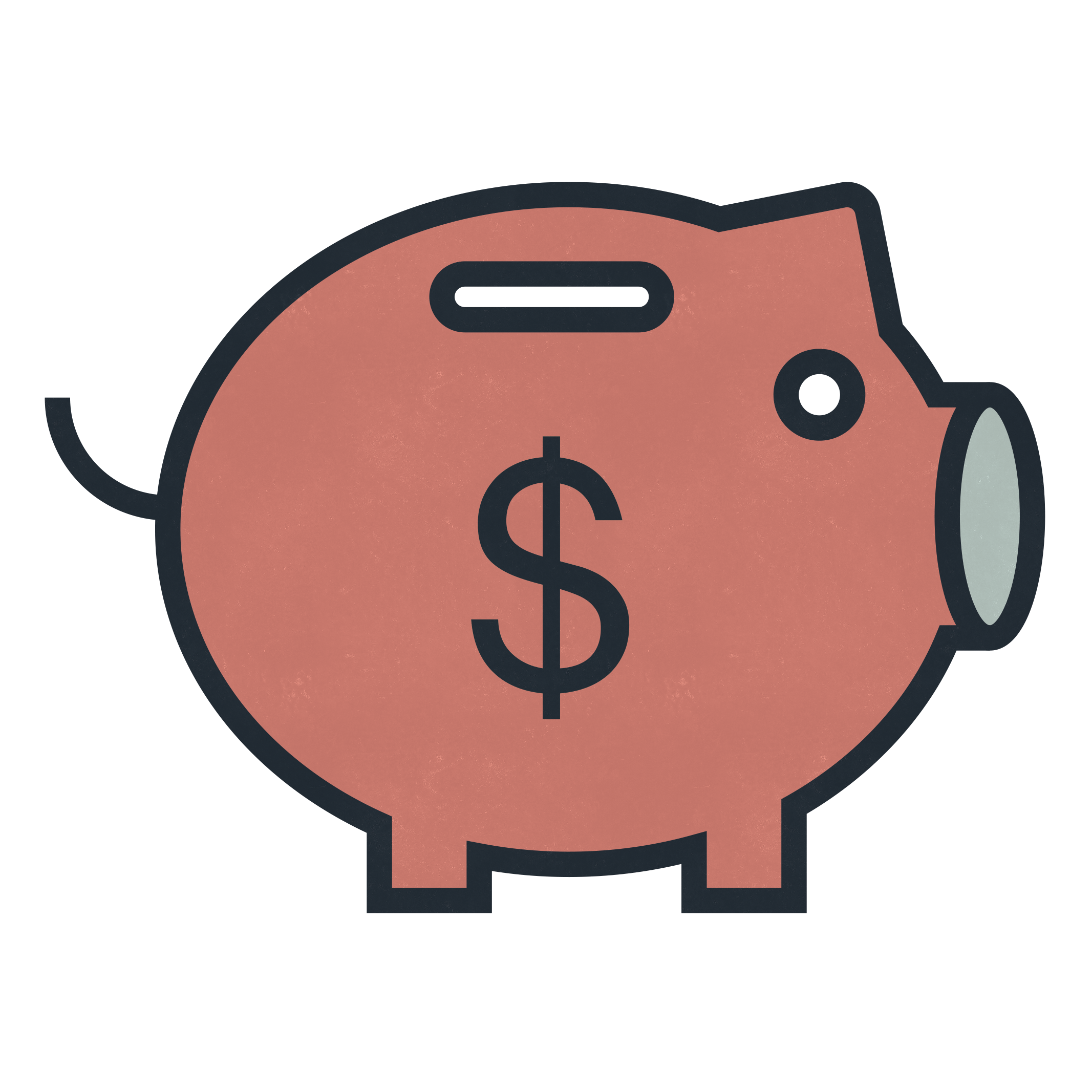 'Berta has formulated these scalable packages to help your venture achieve its mission. What do they include? Well, the moon and the stars, of course! Choose from the packages below, or ask 'Berta to customize a top-flight package just for you including additional services such as data analysis, project management, illustration, photography, videography, animation, and more. Each package includes project and people management, as required.
Package Pricing and Descriptions:
Neutron = $10K
Includes: Complimentary consultation and discovery, brand audit, logo and tagline development, and basic identity package
Dwarf = $20K
Includes: Neutron package offerings plus stakeholder interviews, competitive analysis, customer persona development, brand strategy and definition, brand guidelines, and presentation deck
Giant = $40K
Includes Neutron and Drawf package offerings plus website or app design, brand/marketing messaging, copywriting, print and digital campaign design
Supergiant = $80K
Includes Neutron, Drawf, and Giant package offerings plus UI/UX design support, swag, and signage
Supernova
Ask 'Berta for a custom quote!
Services Descriptions
Brand Audit and Competitive Analysis: includes a full brand audit, and if desired, a follow up competitive analysis (up to 40 hours)
Brand Strategy/Differentiation: brand analysis and design strategy as well as consultation differentiation, design approach, look and feel, and positioning (up to 40 hours)
Brand Identity Package: complete brand exploration including logo, letterhead, business card, and brand guidelines guide (up to 3 items)
Web and Social Media Graphics: Web banners, avatars, social media banners, ads, e-mail templates, or landing pages (up to 5 items)
Print Collateral: collateral such as packaging, brochures, flyers, postcards, invitations, press packets (up to 3 items)
Digital Campaign Design: includes avatar, banner, and social media post template design (up to 3 items)
Website Design: full website redesign and coding in WordPress, SquareSpace or WIX based on client-provided sitemap, user flow, copy, and images (at additional cost).
App Design: full app design including app map, user flow, wireframes and MVP.
UX Design Support: assistance with research, user flows, and testing (up to 40 hours)
UI Visual Design: creation of interface UI/visual design including sketches, wireframes, prototypes, and delivery of final assets (up to 40 hours)
Presentation Slide Deck: branded and designed pitch deck created in PowerPoint or Keynote (up to 25 slides)
Signage: logo branding applied to exterior/interior building, window, door, or wall graphics (up to 3 signs)
Swag and Wearables: logo/brand application on a wide variety of swag and wearables such as: mugs, t-shirts, bags, jackets, hats, hoodies, key chains, and more (up to 5 items)
Copywriting: copy generation for app, website, collateral, or slide deck (up to 20 hours)
Project and People Management: project and people management including sourcing vendors, managing budgets, schedules, and meetings (up to 20 hours)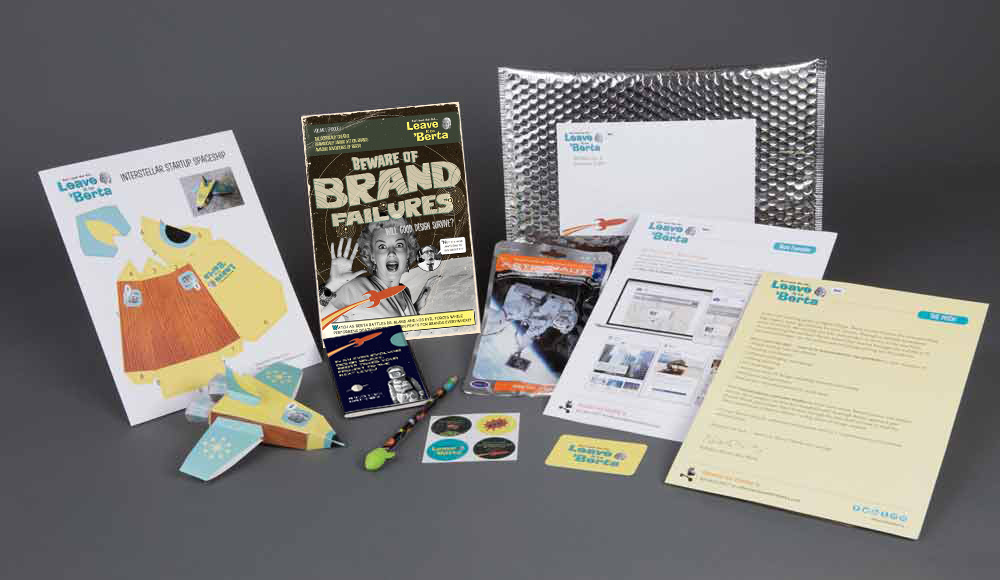 Intergalactic Promo Kit!
Want to get the skinny on what 'Berta can offer your team? Want to receive a package full of fun—right in your mailbox? Don't forget to include your name and mailing address in the message box.