'Berta was tasked with refreshing the look and feel of Collaborative Classroom's marketing campaign graphics to better communicate the importance of collaboration and community in classrooms. The organization realized that the marketing messaging needed to be tightened up overall, and they needed to more consistent in their approach to marketing and promoting events and products.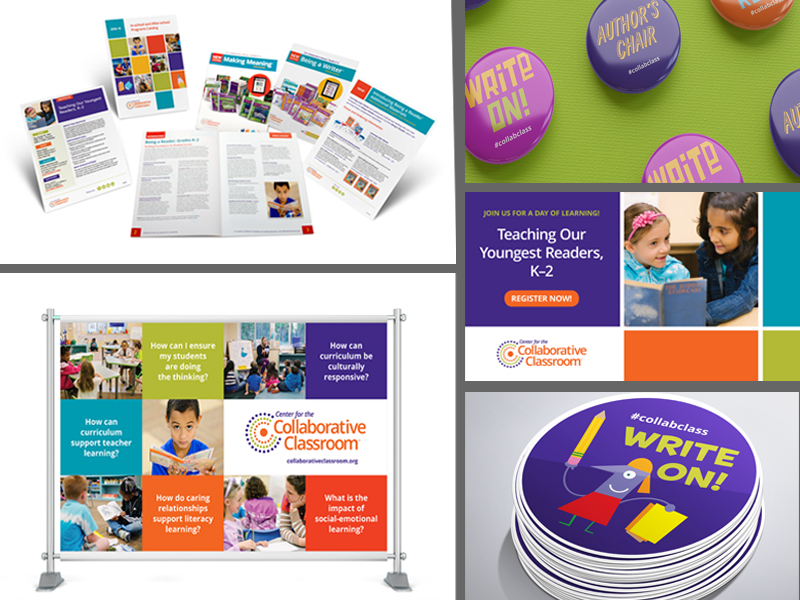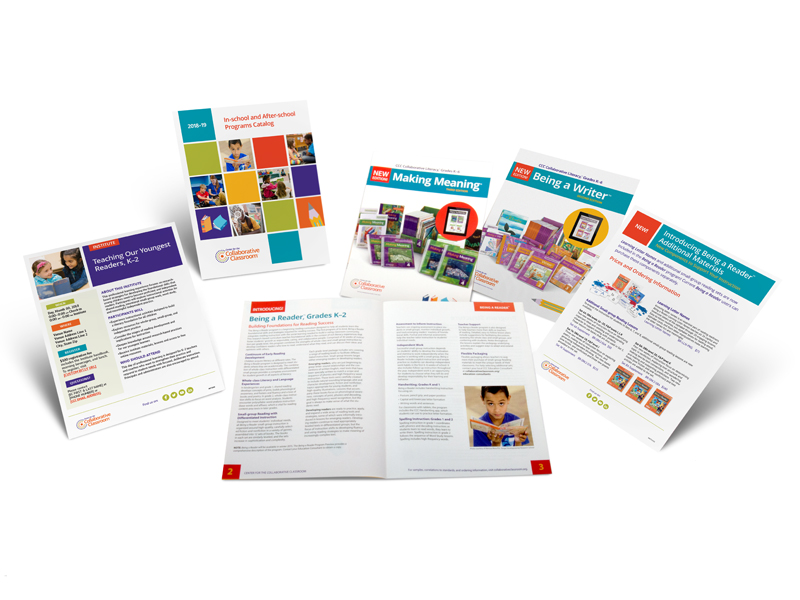 Marketing Collateral
This is just a sampling of the materials 'Berta designed with a newly refreshed look and feel.
Assumptions and Considerations
Collaborative Classroom suffered from a lack of clear, concise messaging. More accurately, they suffered from having too many competing, yet vaguely similar messages.
The organization needed to evolve its collateral to create more brand awareness, but not to completely start over.
'Berta's Role
For this project, 'Berta:
worked closely with the newly hired VP of Marketing to craft flexible, visually compelling collateral, leveraging her previous designs, that could easily work with new messaging.
versioned all the new marketing collateral on a greatly compressed time schedule, even though the new messaging hadn't been totally flushed out yet.
provided wireframes to outside coders to bring emails, landing pages, event registration pages, and other online platforms in line with the new look and feel—a piece that had been neglected in the past. Previously, the events team had just used the vanilla standard layouts that came with the services.
became more directly involved in marketing strategy.
'Berta's Process: Sketches
'Berta sketched and iterated through many concepts, levering her previous work on the brand and marketing materials.
'Berta's Process: Concept Boards
After sketching, 'Berta presented three concept boards for review, which were vetted by the marketing team and then the executive committee. The group landed on the modular "squares" option as the most flexible way to incorporate messages and images in a variety of ways depending on the need. The resulting look and feel communicates a friendly, approachable, and education-friendly message going forward.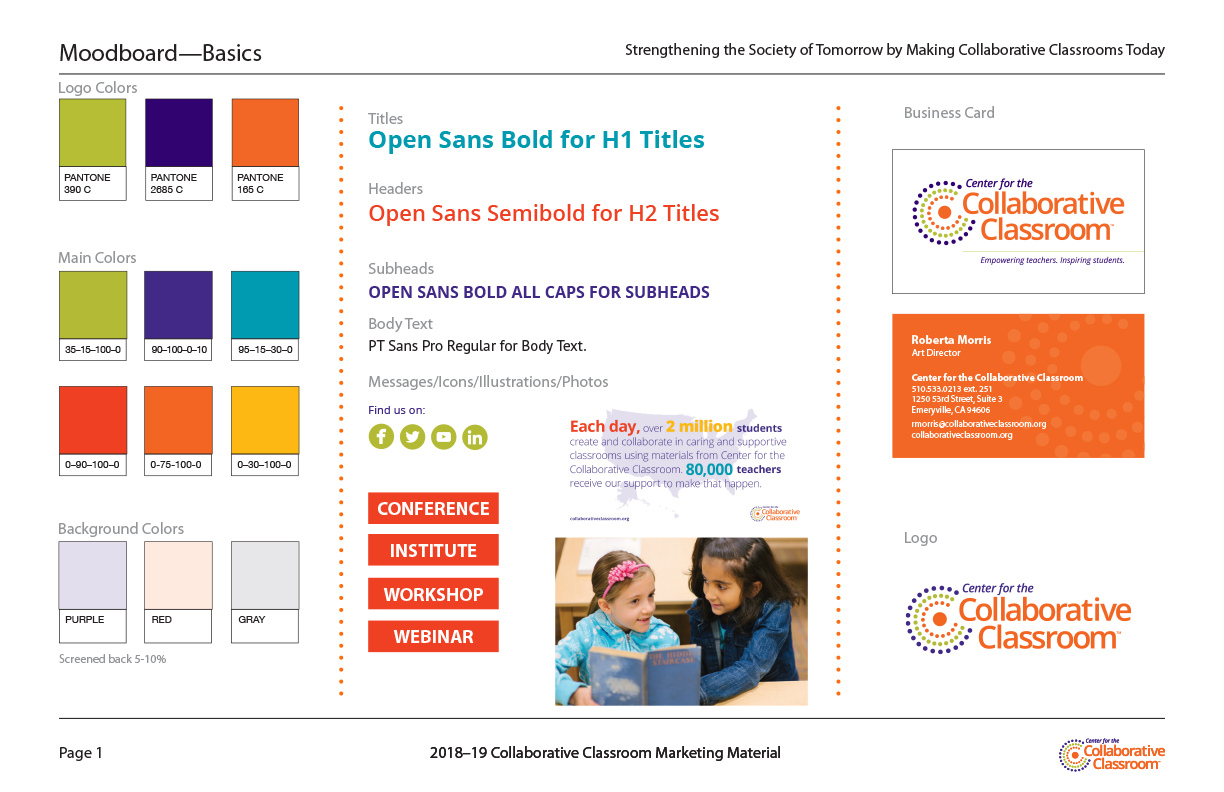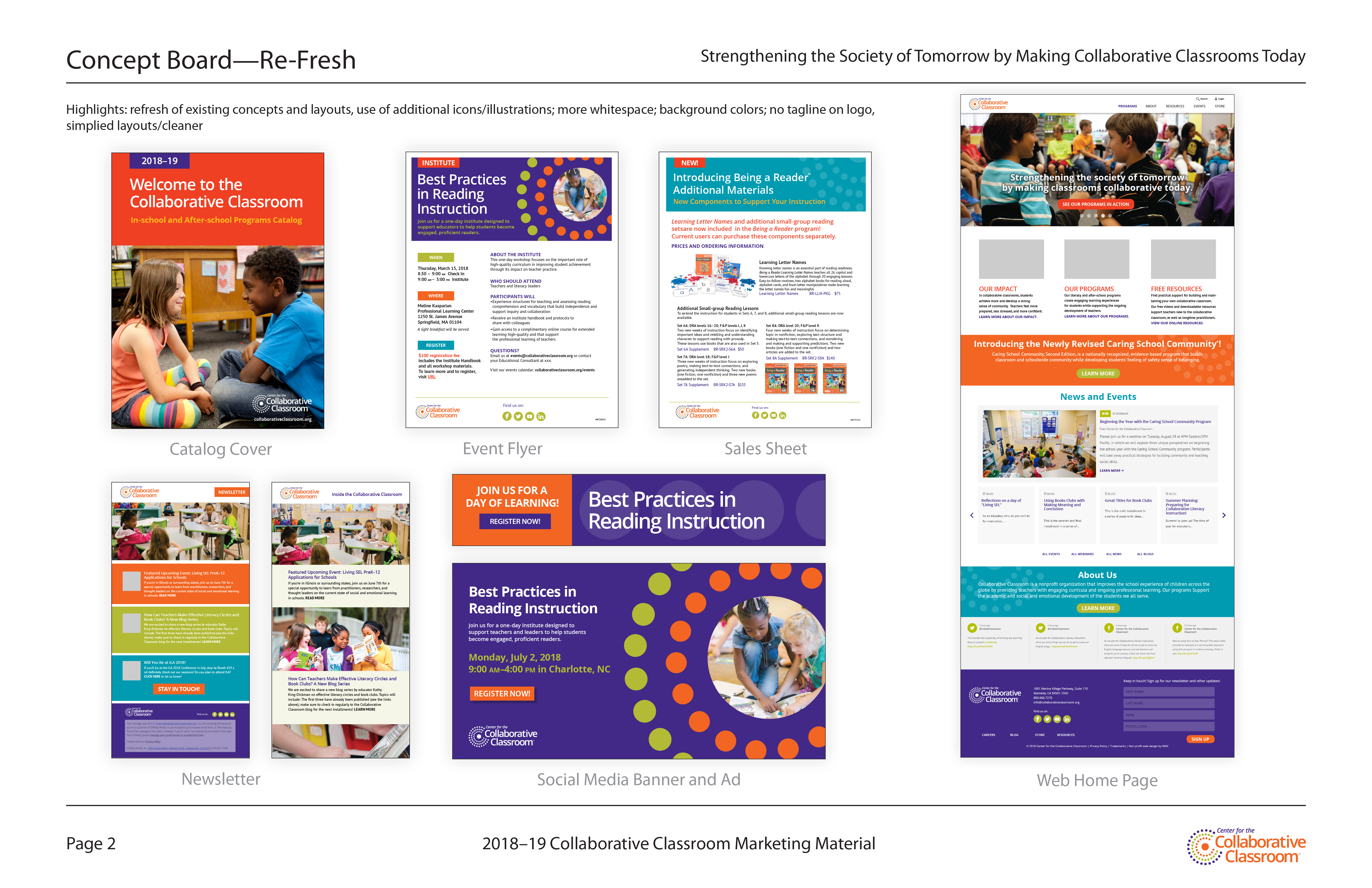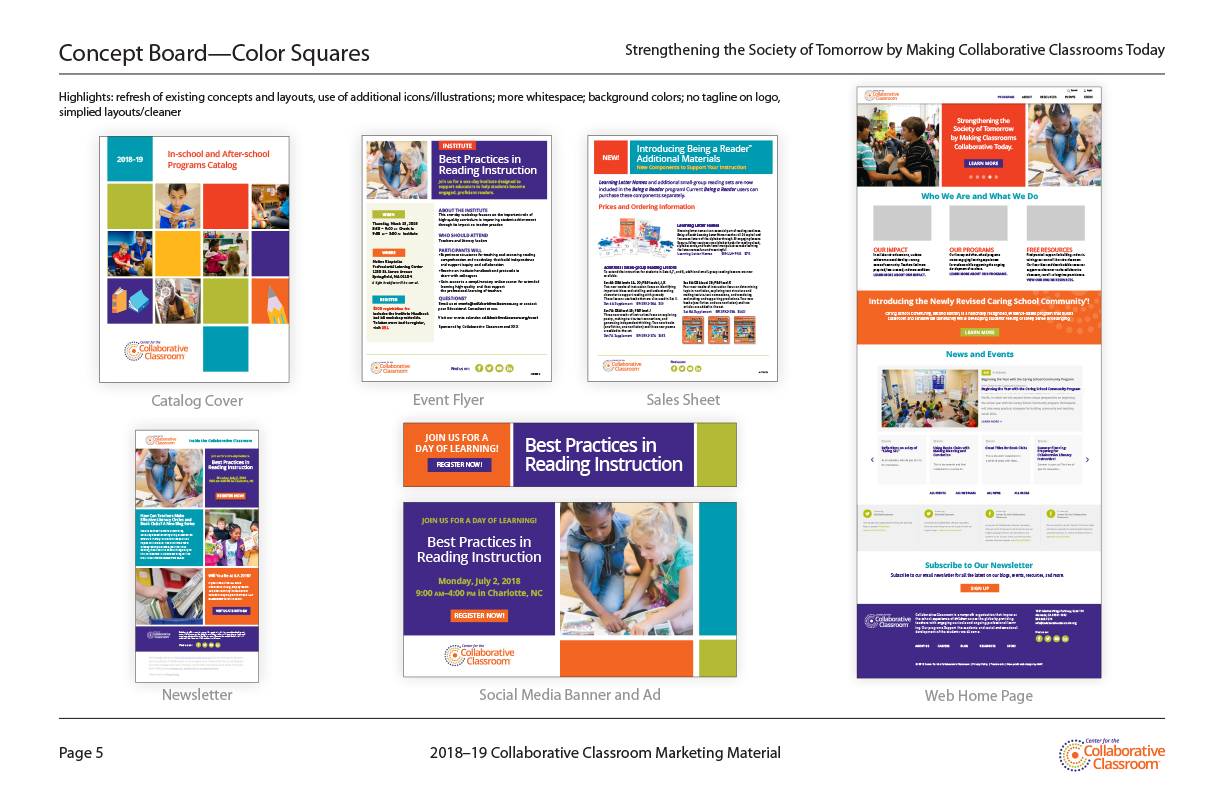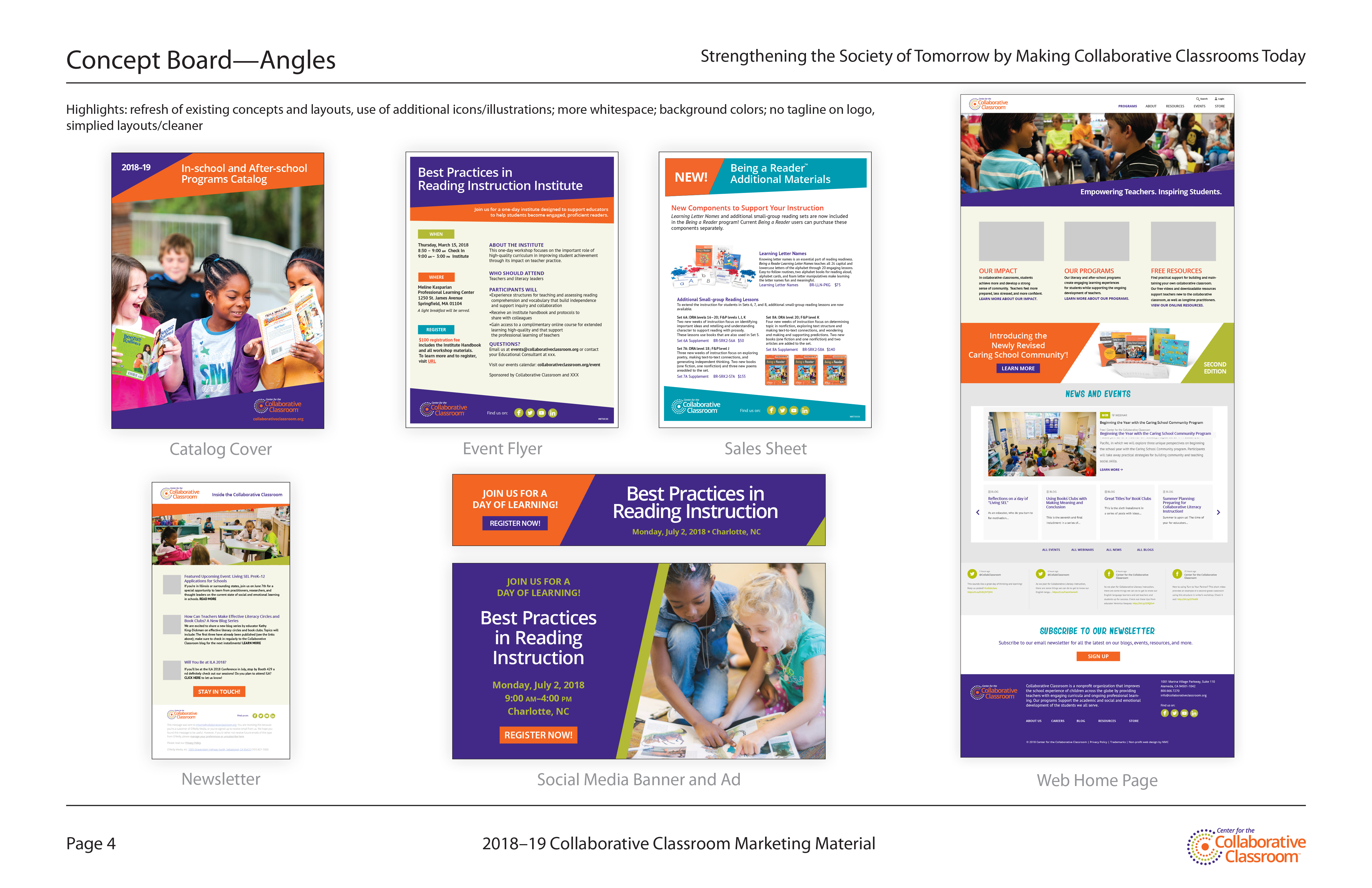 Final Results and Deliverables
The newly minted marketing collateral was well received by the field.
The focus on collaboration, along with the flexibility of the layouts, allowed for a more robust solution when creating various collateral pieces with a cohesive structure.
Rolling the new look and feel into the organization's online presence tied everything together in a more cohesive way, and allowed for the creation of campaigns rather than disparate messages and graphics.
'Berta's Process: Creating Campaign Materials
'Berta created various materials including: flyers, emails, website, landing pages, social media graphics, and handbook covers to promote the training events and conferences.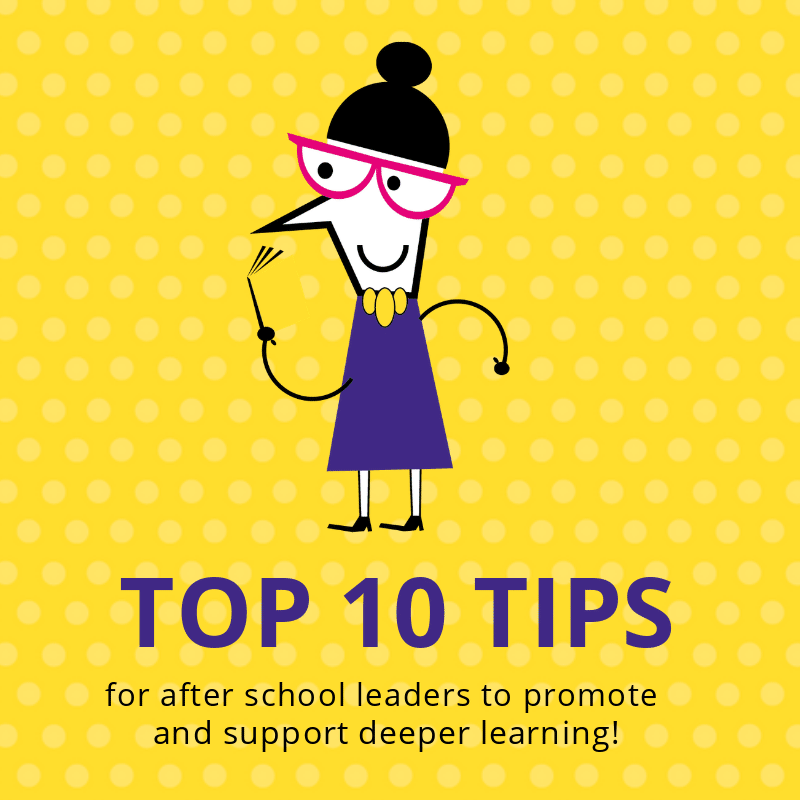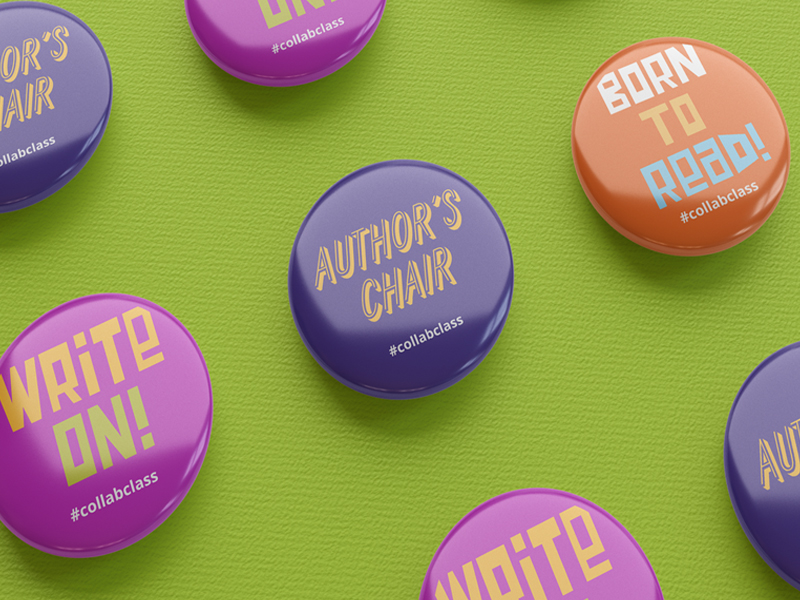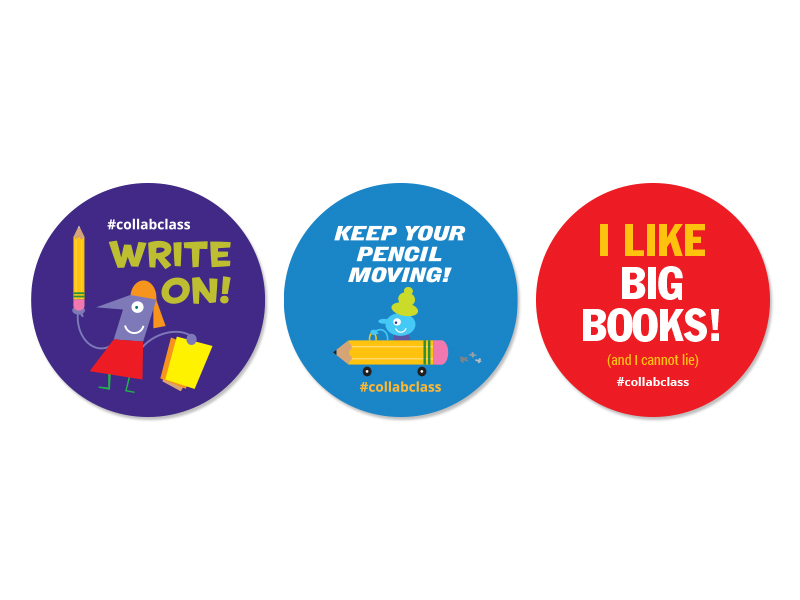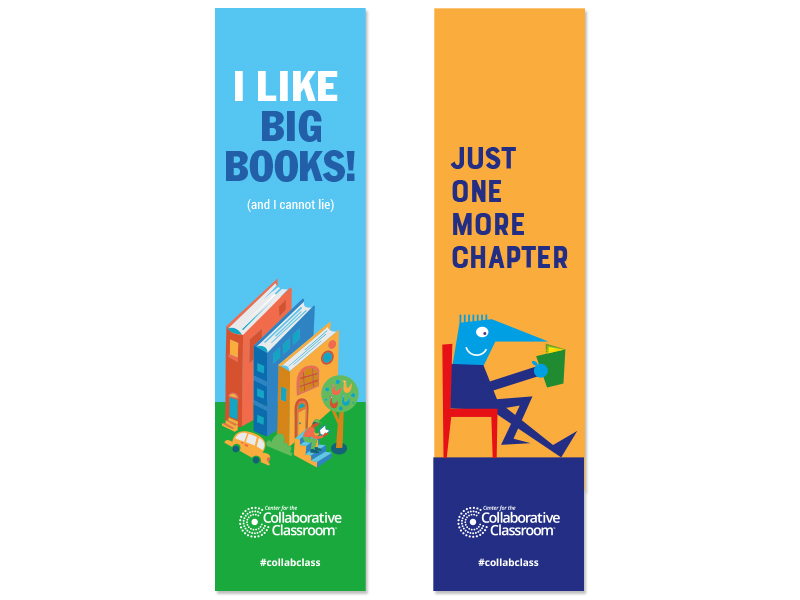 Conference Banners
Series of branding conference banners showcasing Collaborative Classroom's philosophy, as well as the Collaborative Literacy suite of products.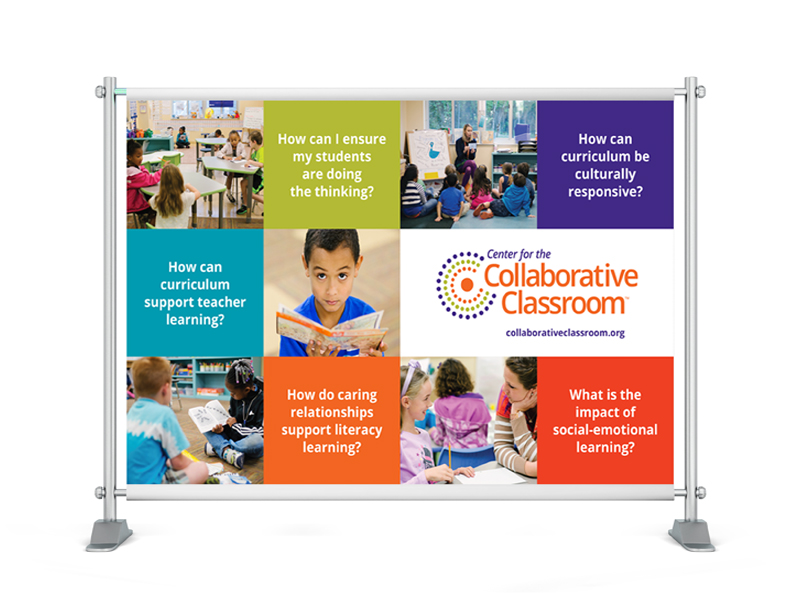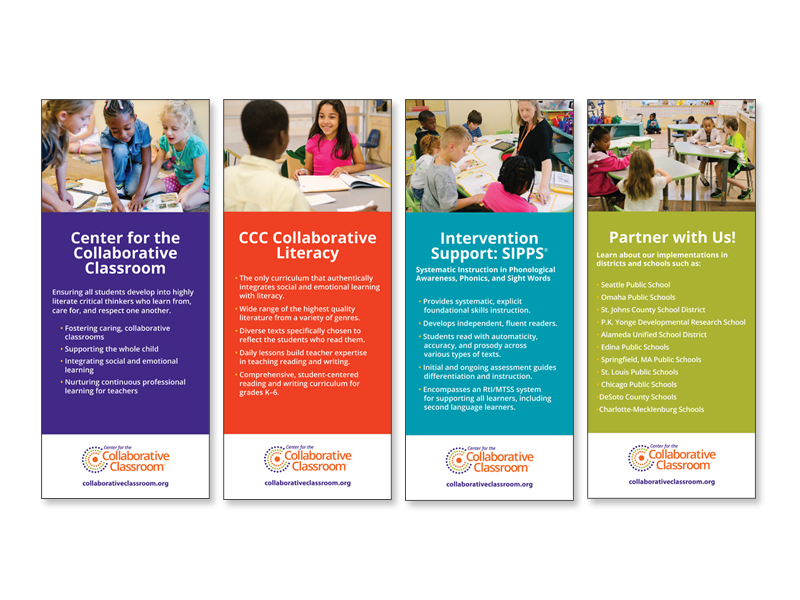 Presentation Slides
Modular presentation templates designed to make creating pre-sales presentations and organizational promotional presentations more efficient, and less subject to "creative touches" from the field. The goal was to give the field staff flexibility, but not TOO much creative freelance to go off brand.