Client: Dallas Museum of Art
Category: Art Museum
Scope: brochure design
Project Objectives: While working at a Dallas-based boutique agency, 'Berta designed myriad pieces for the Dallas Museum of Art, a pro bono client.
20th Century Design Exhibition Show Book
Th show book, sold in the museum gift shop, accompanied the Dallas Museum of Art's popular Designs of the 20th Century industrial design exhibition. The book highlights historic events that took place during the decades covered in the exhibition, showcasing key and visually interesting items such as: furniture, cars, textiles, art glass, jewelry, and many other articles of 20th century industrial design.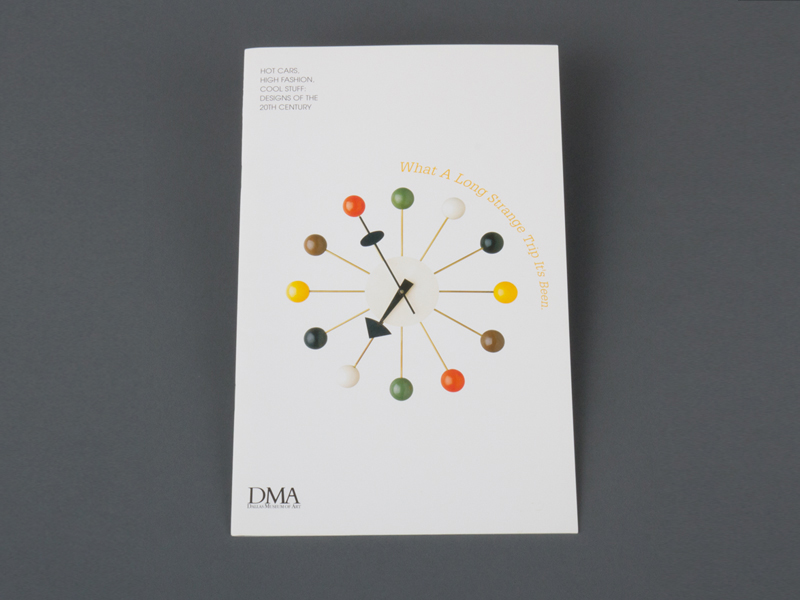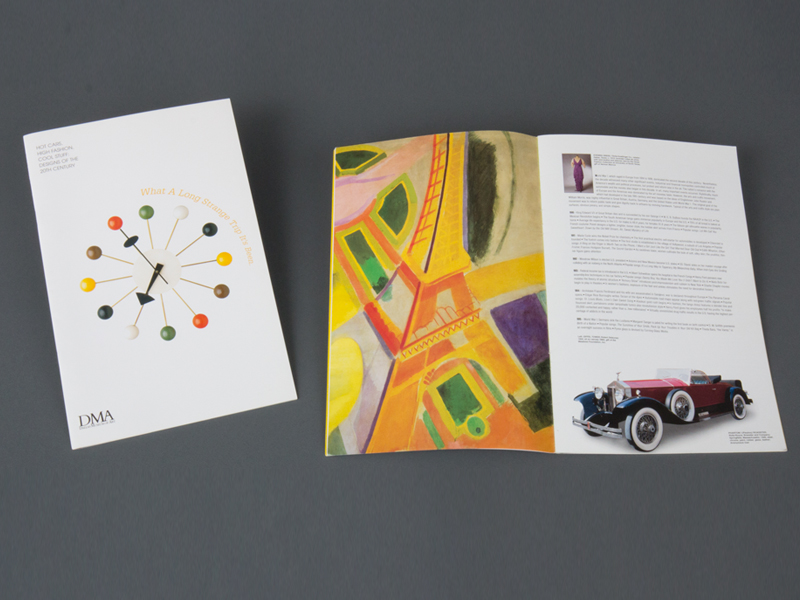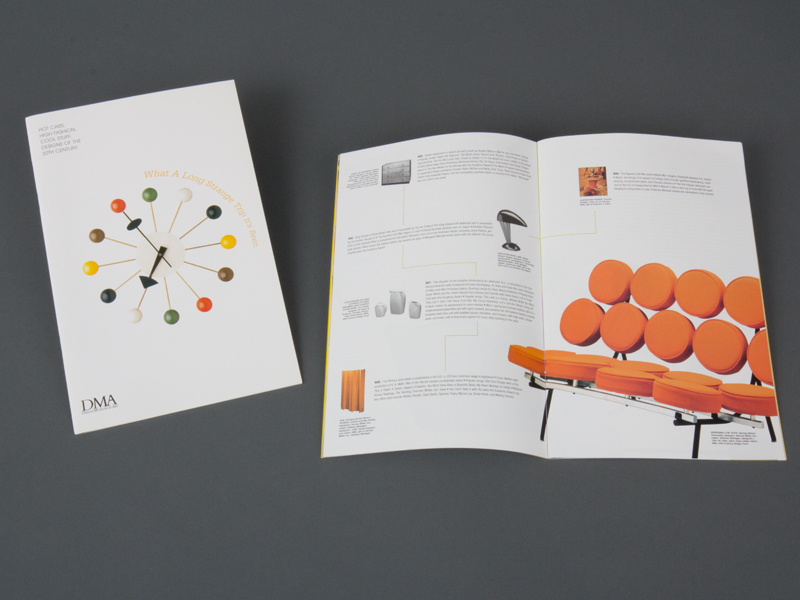 Ancient Egypt & Nubia: Explore Egypt Family Guide
This brochure, designed for the Dallas Museum of Art, guided visitors through the Ancient Egypt & Nubia exhibition with historical facts and information on important artifacts. The brochure also included fun activities for the kids, and was die cut in the shape of a sarcophagus—a centerpiece
in the exhibition.