Client: Fun-o-matics
Category: Apparel and Gift Trade
Scope: logo design, brand design, identity package, website
Project Objectives: Reminiscent of candy and rainbows, this logo and identity package was designed for Fun-o-matics, a San Francisco-based company specializing in light-hearted, fun, and colorful product designs for apparel, accessories, gift trade, and stationery products. This identity package includes: logo, letterhead, business card, mailing label, sticker designs, signage, and website.
Fun-o-matics: More fun than should be allowed by law…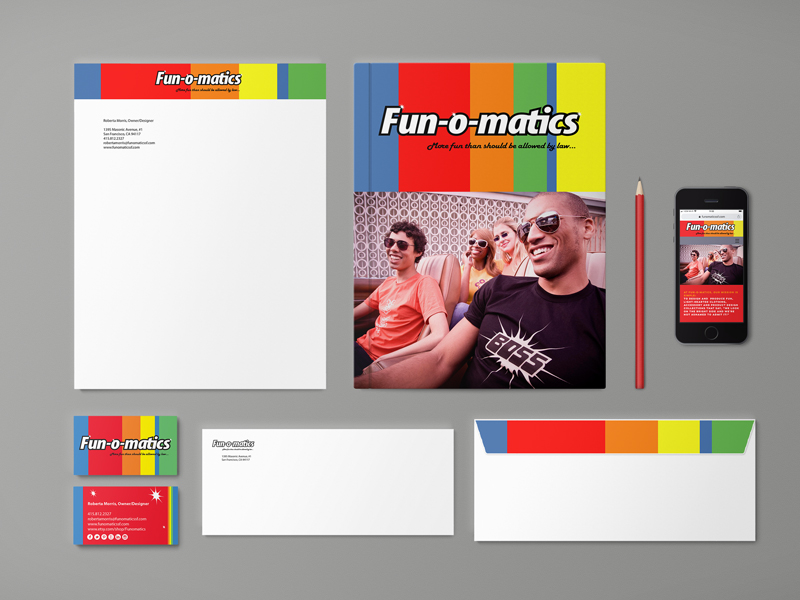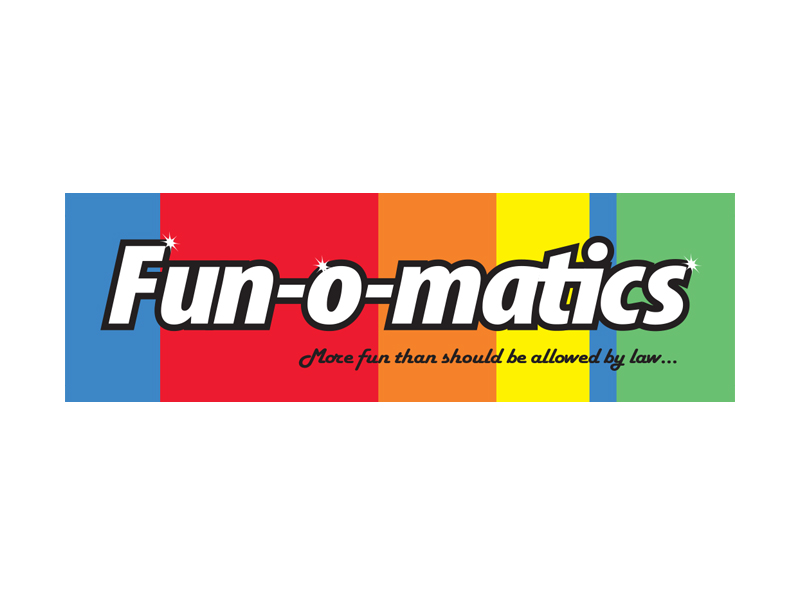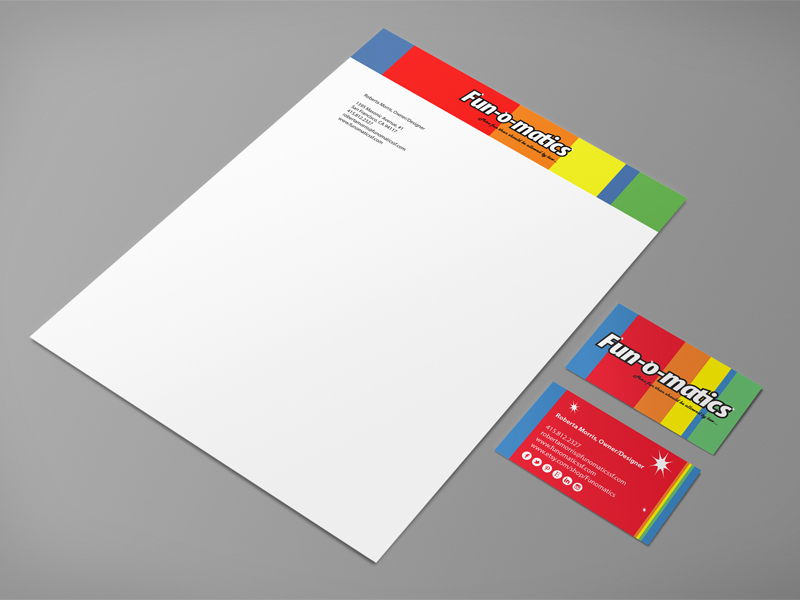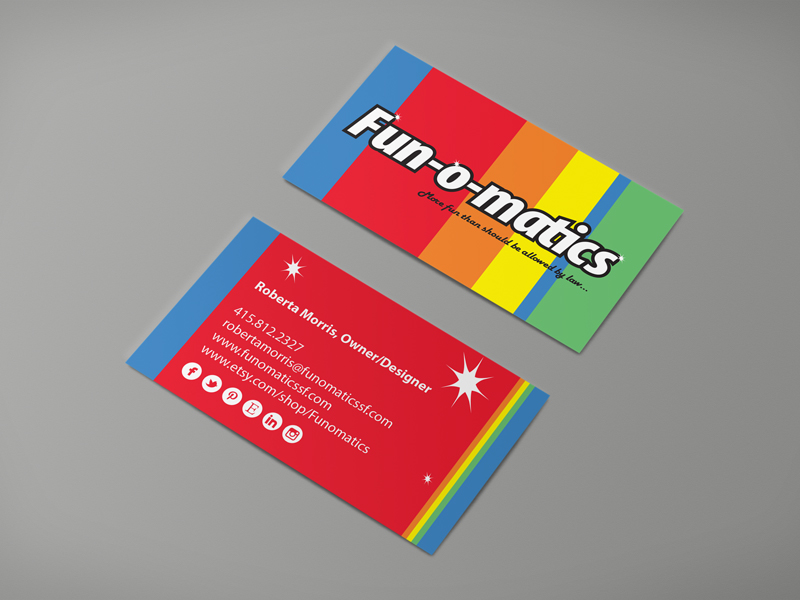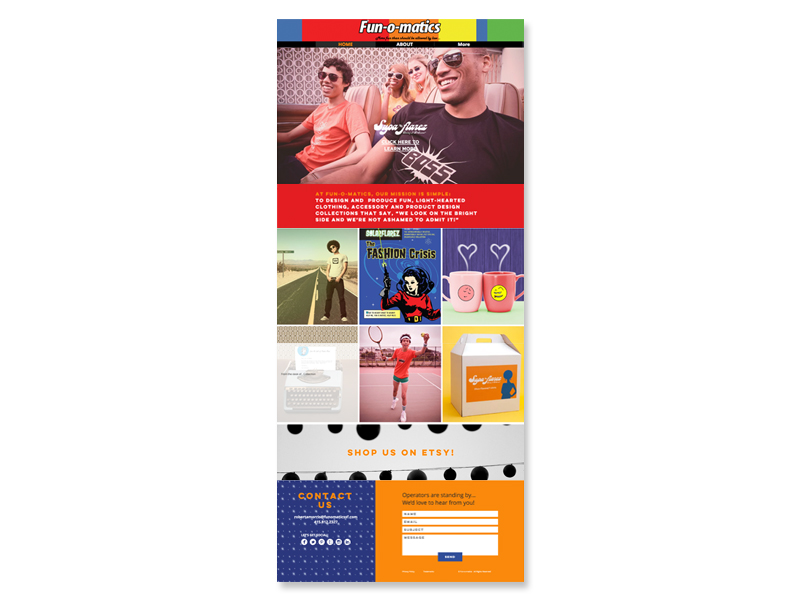 This website for Fun-o-matics is a recent redesign that puts more emphasis on lifestyle shots and branding. Collection pages showcase the various product designs on offer including: apparel, gift items, accessories, and stationery items. Through this site, potential licensees and agents can view the collections on offer, and learn more about the mission and design philosophy of Fun-o-matics. To view, check out funomaticssf.com.