Supa*flarez Brand and Campaign
These marketing materials were designed to brand and promote Supa*flarez, a line of retro-inspired products from San Francisco-based Fun-o-matics. Reinforcing the Supa*flarez fun lifestyle and brand to potential customers, promotional materials include: product photography, product line sheets, packaging, signage, and giveaways.
See more at funomaticssf.com.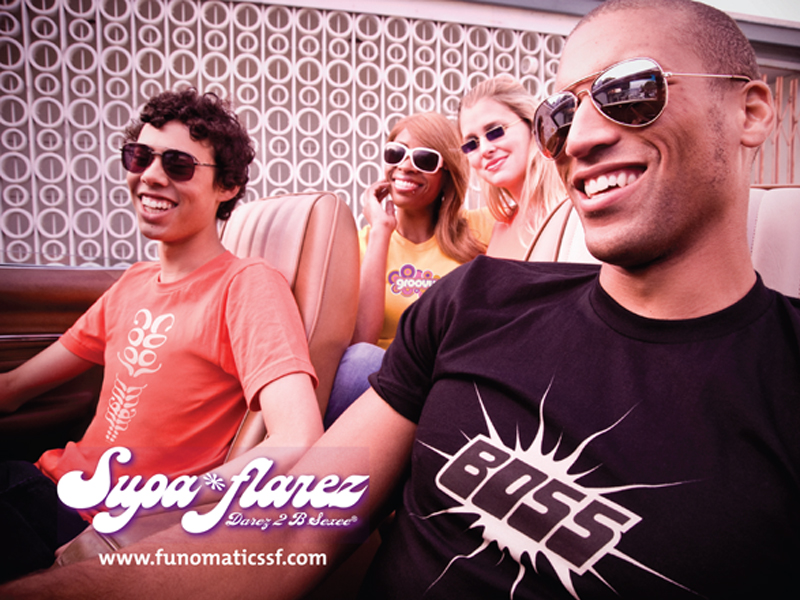 Logo
The Supa*flarez: Darez 2 B Sexee® logo communicates style and fun and is prominently displayed on products and promtional materials. The flower power flavor of the mark reinforces the retro-inspired flavor of the product line.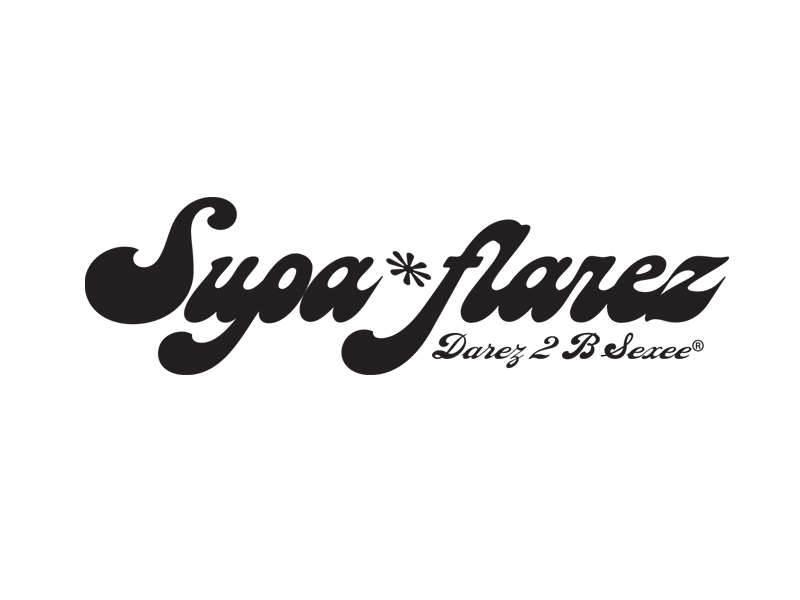 'Berta's Role
'Berta is the Founder of Fun-0-matics and Designer of Supa*flarez, so she considers this a passion project close to her heart. As a one woman band, 'Berta:
Conceptualized the Fun-o-matics and Supa*flarez brands, creating all product designs.
Created all the branding and marketing materials for the Supa*flarez product line.
Promoted and sold all products online and at retail shows.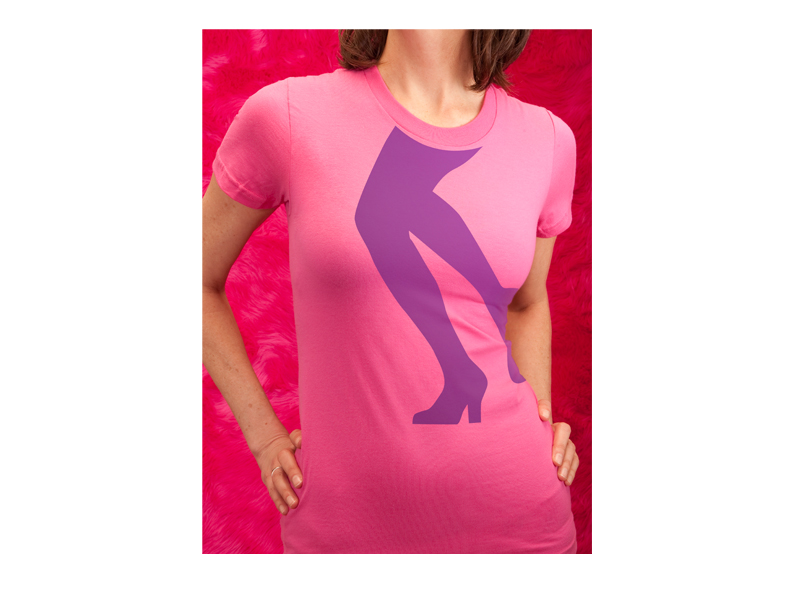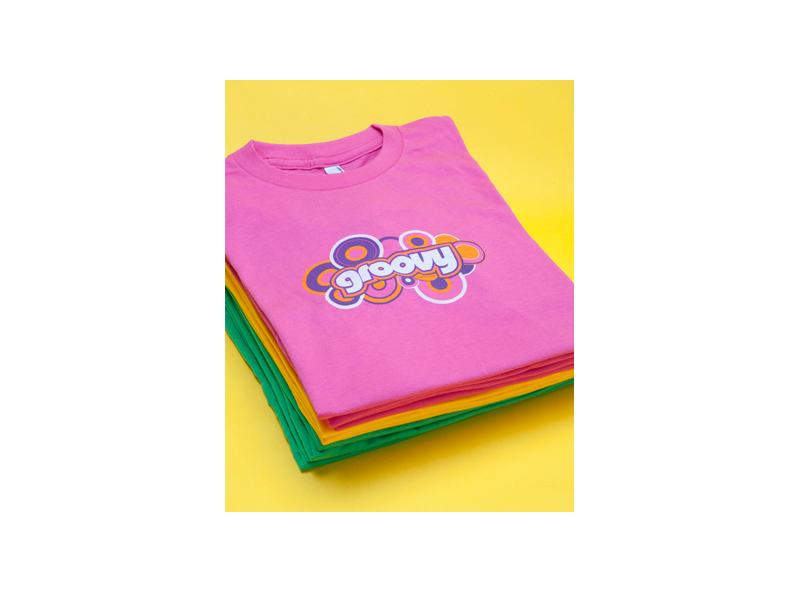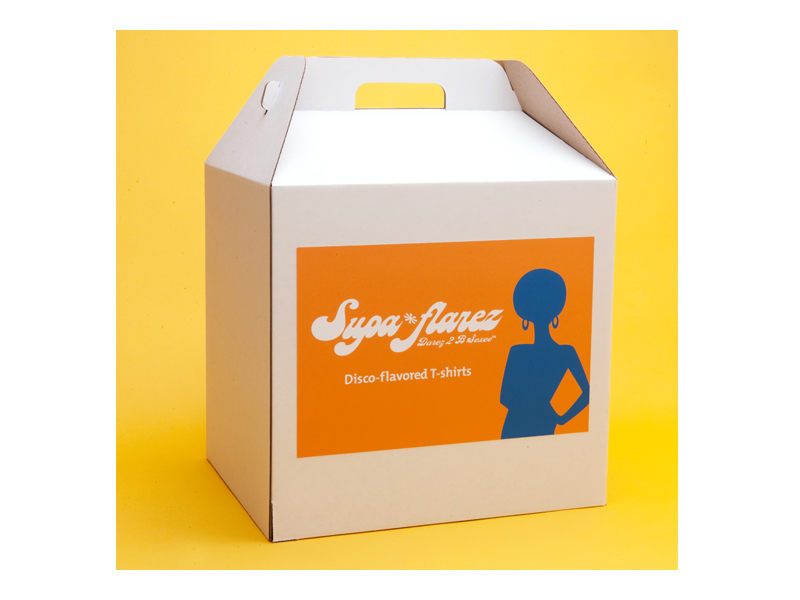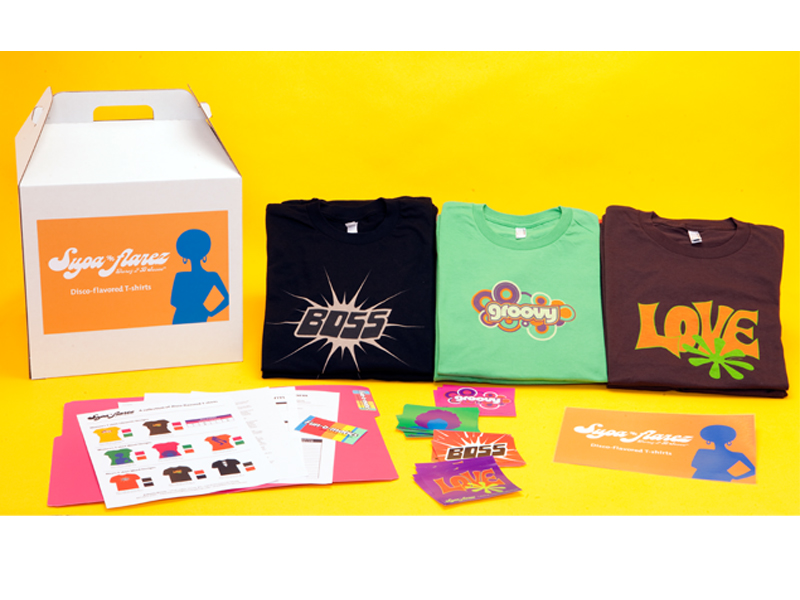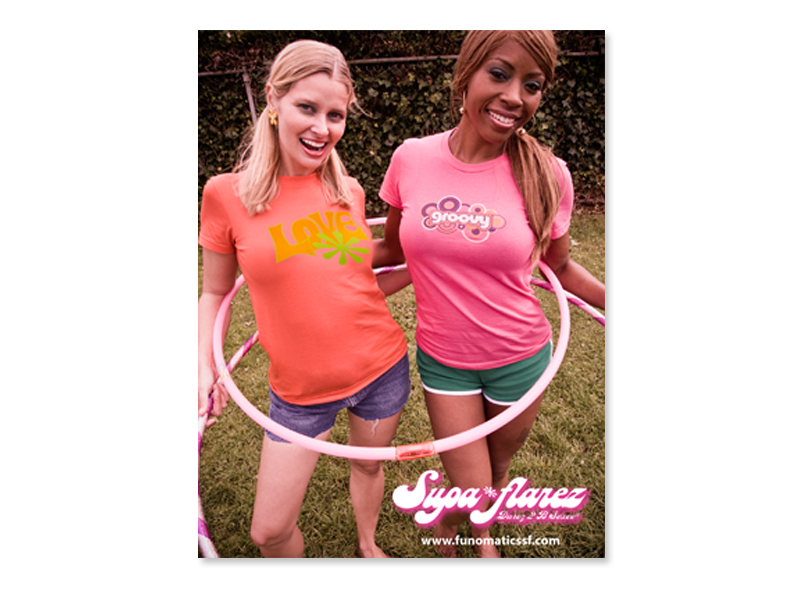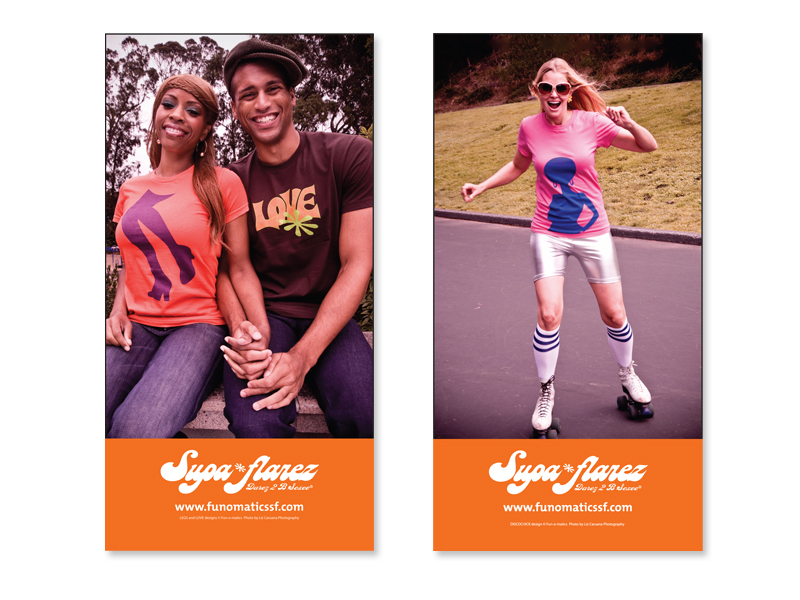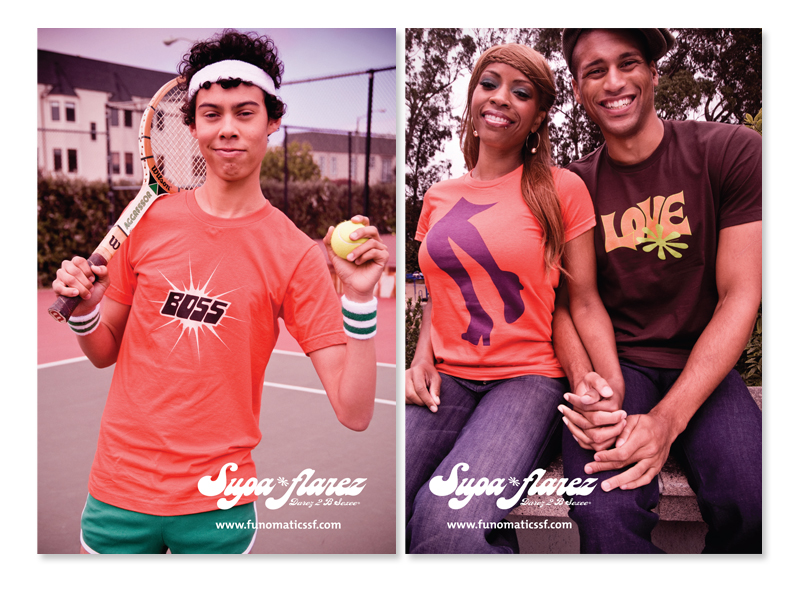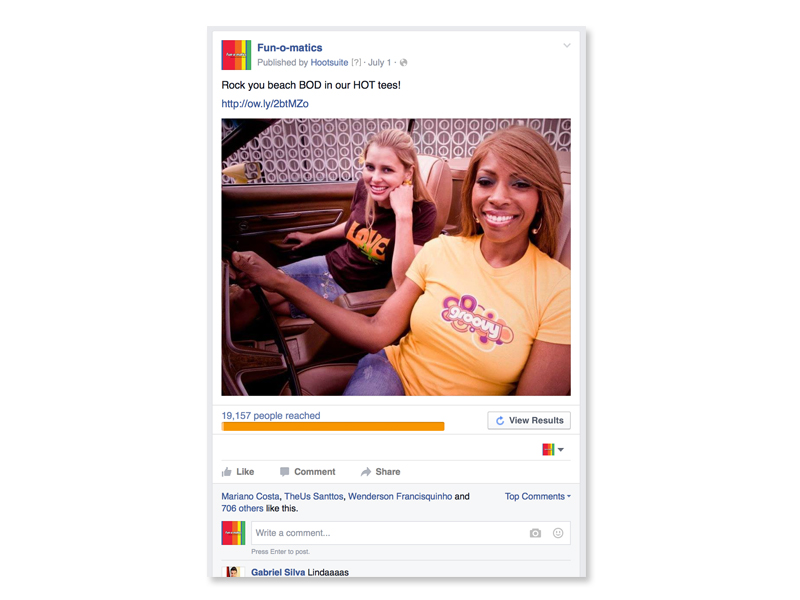 Supa*flarez Product Wholesale Kit
This kit containing everything a retailer needs to start selling the product, including an assortment of tees, line sheet, hang tags, stickers, signage, and a standard contract.