Client: Fun-o-matics
Category: Apparel and Gift Trade
Scope: logo, brand identity, naming, signage, website, product, packaging, swag
Project Objectives: Supa*flarez, a line of retro-inspired products, was designed by San Francisco-based company, Fun-o-matics. Designed to brand and promote the Supa*flarez lifestyle of fun and nostalgia to potential customers, these materials include: product photography, product line sheets, packaging, signage, and giveaways.
The Supa*flarez: Darez 2 B Sexee® logo communicates style and fun and is prominently displayed on products and promtional materials. The flower power flavor of the mark reinforces the retro-inspired flavor of the product line.
See more at funomaticssf.com.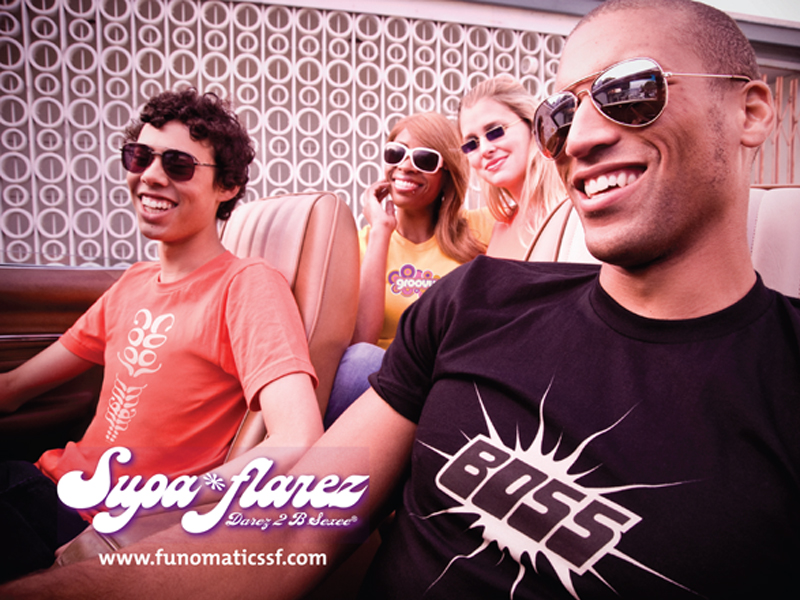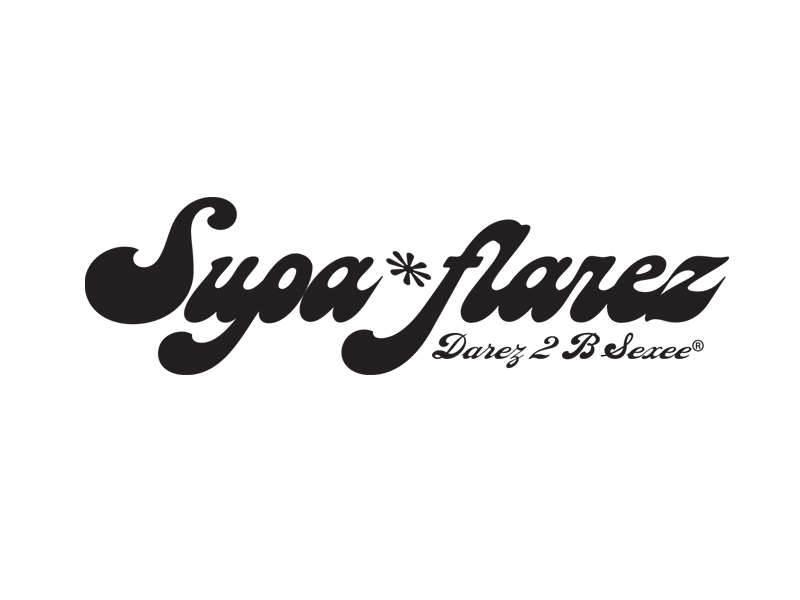 'Berta's Role
'Berta is the Founder of Fun-0-matics and Designer of Supa*flarez, so she considers this a passion project close to her heart. As a one woman band, 'Berta:
Conceptualized the Fun-o-matics and Supa*flarez brands, creating all product designs.
Created all the branding and marketing materials for the Supa*flarez product line.
Promoted and sold all products online and at retail shows.