Client: Center for the Collaborative Classroom
Category: Educational Publishing
Scope: brand strategy, brand identity, brand collateral
Project Objectives: To create a new brand mark for an educational nonprofit following a merger. While the branding of the previous organization, Developmental Studies Center, was primarily focused on literacy, the new directive was to emphasize collaboration and community, and to move away from a strictly literacy focus. The new mark evolves the this nonprofit educational publisher's logo with a focus on students, diversity, and collaboration, with a nod to books.
At Collaborative Classroom, 'Berta has lead the ideation, brand, and product design strategy and implementation, contributing to $25M in sales and reaching over 7M teachers and students nationwide.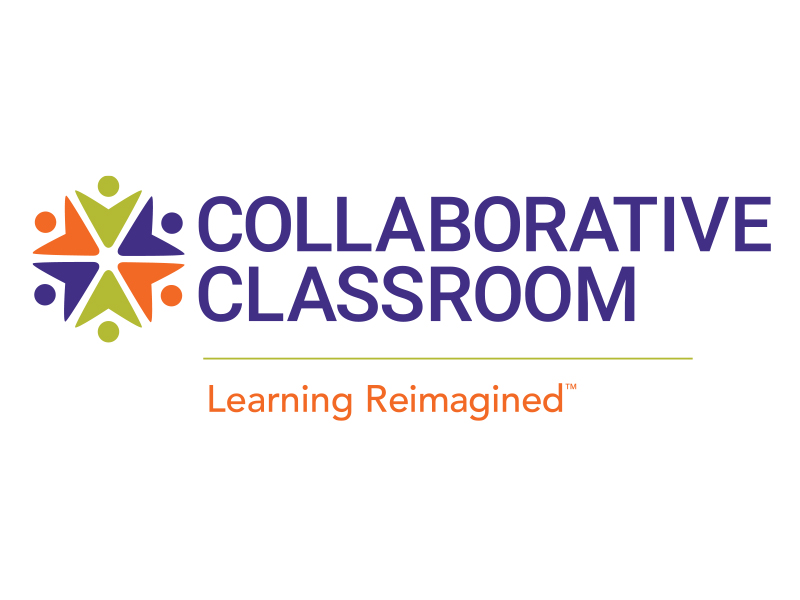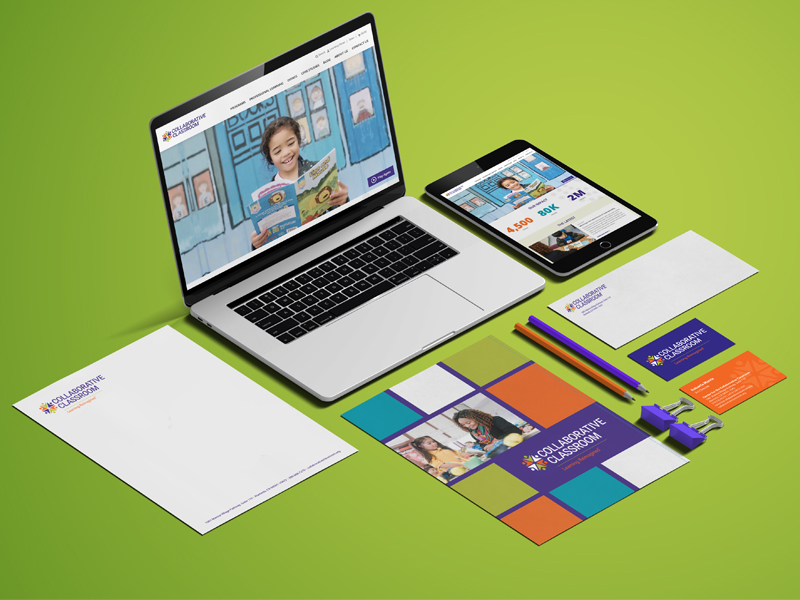 'Berta's Role
For the duration of this project, 'Berta simultaneously:
rebranded the organization.
created new marketing collateral.
presented select options to the Executive Committee and incorporated their feedback.
partnered with the VP of Marketing to strategize the rollout of the rebrand.
Final Results and Deliverables
As a result of 'Berta's work on the project, the deadlines were met for rebranding product already in development to align with the new goals and focus of the organization, and customers and reps in the field had a more robust story to tell around the collaboration of students in the classroom as it relates to the curricula developed and sold into school districts by Collaborative Classroom. The branding has been very well received by staff and the field, with a positive connotation for potential customers.
The newly minted logo was well received by staff and the field, as well as customers.
The focus on collaboration, rather than just literacy, allowed field staff to widen the discussion with school districts (potential customers) beyond just selling product.
The new mark was created on schedule and was incorporated on new marketing materials and product.
The new mark proved flexible and reproduces well for various print, digital app, online, and video uses.
Branding Identity Package Applications
Along with creating the logo, 'Berta applied the newly minted identity to myriad pieces of collateral, signage,